Lead Generation for Accountants – What Does It Mean?
Lead generation is the business strategy accountants – and businesses in general – use to attract and capture potential clients for their practices.
Without a sustainable way to constantly feed your sales funnel with new leads, nurture prospects, and serve your existing clients' needs, your accounting firm will find it very difficult to grow.
But it is that first part – generating leads – that's the trickiest part because a business essentially starts with no customers.
So for new and small accounting firms, lead generation is a priority. But before you start looking around for whose 'books' you might do, you have to ask yourself critical questions:
Who is your target audience?

Where can you find them?

What are the tools and software needed for lead generation?

How can you effectively generate leads and feed your funnel?
The challenge is that clients in every industry are now more aware and in control of their choices. And with the increasing number of accounting practices, those choices are pretty wide.
Because the customer has more choices and understands their needs better because of the abundance of and easy access to information, the customer experience needs to be sophisticated in order to attract and keep customers. 
In order to attract potential clients, you need to fully understand who you are targeting and what keeps them motivated. If you can't show potential clients you know their challenges and empathize with them, you can't attract their business.
Below we will share the best practices for lead generation for accounting firms as well as software and tools you can use to enhance your lead generation efforts. And in case you want to outsource your lead generation, we prepared a list of companies that provide lead generation services for accounting firms.
Lead Generation Begins With an Established Brand Identity
You might have read this statement somewhere before. Guess what? It also applies to accounting firms. A solid brand image is the key to success in lead generation. This is why Deloitte & Touche, PWC, and KPMG do not have to work as other accounting businesses to attract clients.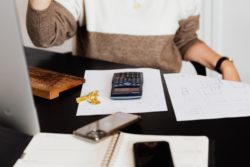 Source pixel
A strong, relatable brand and clean reputation are probably most critical for accounting firms part of whose job is to help clients stay compliant with financial and stock market rules.
After establishing its brand, your accounting firm has to decide on a niche to focus on. After all, accountants can work on any project, but the most successful ones are those that focus on a very specific market segment.
Depending on your goals, combined experience, and skills, you could focus on one or two of the following accountancy sub-niches:
CPA services,

Accounts payable and accounts receivable, 

Financial auditing services,

Debt management,

Tax preparation and planning,

Tax compliance,

Bookkeeping services,

Payroll Administration and processing.
Why is this important for lead generation? Because all these have differing needs for which you need specific competencies. To improve your chances of attracting your ideal client, you need to show them you specialize in their type of client or service they need.
Instead of focusing on an accounting sub-niche, you could target a specific industry. For example, bookkeeping for small businesses in the food & beverage industry or tax preparation and forming an LLC in the Texas region market. It can even be planning and compliance for tech startups.
Now that you have your ideal client or service specialization, you can start looking at the different ways you can generate leads for your accounting practice.
So, how do accounting firms generate leads?
How to Generate Accounting Leads
Before we proceed, we should perhaps put it out there that you don't need to buy accounting leads. In fact, you shouldn't buy leads. Because the quality of the leads is not great, the return on investment is usually also very poor. In any case, there are better, more sustainable methods to generate sales leads for accounting practice.
So here are the different ways you can attract and generate accounting leads:
1

Events
Hosting or attending industry events are great ways to showcase your skills and knowledge and essentially tell potential clients that your accounting or bookkeeping business exists. 
These days you have a few choices. You can either host the seminar or conference yourself, which allows you to decide specifically who can attend, which in this case should be people who can potentially buy your services.
To save move and perhaps increase the number of people who can attend, you can also choose to host the event virtually. WebinarJam, Livestorm, and vFairs are some of the top virtual conferencing platforms you can use.
Examples of conferences that have become major global events whose hosts have used to make new product announcements and generate new leads are Apple's Worldwide Developers Conference and Google's flagship event, Google I/O.
If you are still small and your resources don't allow you to host a big event, you can start by attending events that you know your ideal clients would attend. Use these for networking purposes and not specifically for lead generation. 
Aim to build relationships with people that fit your ideal customer profile and then when you have built rapport with them, gently ask if they could consider using your accounting services.
2

Printed materials
Consumers prefer to do business with companies they are familiar with. By 'familiar' we don't mean companies that they have done business with before. Simply, these are companies that they have seen or that they know to exist. 
If a prospect has seen your billboard on the roadside or a calendar on an acquaintance's office desk or wall, then they are familiar with who you are and what you do.
So one of the best ways to put your name out there is through printed materials that you hand out to your existing customers and potential customers at the events that we have just discussed. Examples of printed materials include:
Brochures,

Calendars,

Branded t-shirts

Billboards,

Flyers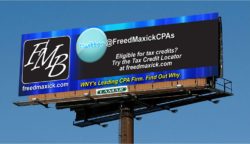 Source cpatrendlines
Remember your printed materials must portray your company in a good light. They must be beautifully designed and full of color, otherwise, they will not catch people's attention. Use them to advertise your accounting services. 
To effectively use printed materials to generate accounting leads, be sure potential customers have a way to contact you in case you manage you pique their interest. So include your contact details – your phone number, email, physical address, and website URL.
3

Telemarketing
As unpopular as cold calling is with consumers, accounting firms can still rely on telemarketing as an effective way to generate lead generation. And it does not have to annoy the life out of the people you can if you are calling those that have indicated some interest in your services.
Telemarketing lead generation works because it is direct and produces immediate feedback. You will know soon as you end the call whether the contact can grow their initial interest into buying intent. If they show that they can't, you can quickly move on to more promising contacts.
Because you can make as many as 100 calls in a day, telemarketing is also fabulously scalable. It allows you to reach far more people than you could with other lead-generation methods. 
The trick with telemarketing is to make sure you are calling from a list of people who have a genuine need and interest in your accounting services. Build a list of targeted leads, not random people that may not have a need for your services.
4

Develop strategic partnerships
Developing partnerships with businesses that you don't directly compete with is a smart, cost-effective way to generate leads for your accounting business. Strategic partnerships expand your reach far beyond the area you can manage on your own, which can significantly accelerate your growth.
To cite an example, as an accounting firm that specializes in tax preparation, reporting, and compliance, you can partner with an accounting firm that specializes in payroll administration and processing. 
Since you are not in direct competition, you have no issues referring leads that come to you looking for services you know the other specializes in. 
In this relationship, both of you are essentially referring leads to a provider that you have absolute trust in. And because the lead went to the trouble of researching and choosing you, they are as warm as a lead can be.
How to Generate Accounting Leads Using Inbound Methods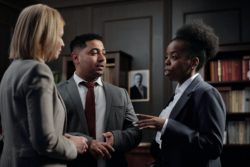 Source pixel
That is also a reliable source of referrals from networking groups like Business Network International. 
Whether you are doing this by yourself as an accountant or you hired agents to network. Being consistent and professional will bring you the best results.
Moreover, networking can help you build strategic partnerships that would bring your clients and added value.
In addition, both you and your partner will benefit from this arrangement not only in terms of quantity of leads. But also from the fact that you would be completing each other services, which means high-quality leads.
Think about ways to make your clients loyal to your accounting firm. Strategic partnership is the key to succeeding in such a goal. 
After all, who wants to waste time and effort into finding two companies that can work together to provide them with an added value. 
Try to build a partnership with companies and firms that will help you maintain your customers like lawyers, financial planners, mortgage brokers…
Inbound lead generation for accounting firms:
Source Freepik
Inbound marketing methods use valuable online content and experiences to catch the attention of people looking for solutions to problems they are facing in their lives or businesses. Inbound marketing is about giving something away in exchange for an audience of possible new customers.
They contrast with outbound marketing where you prospect people who have not expressed an interest in or shown a need for your services. Such people typically have very poor conversion rates. 
You will know one is a potential lead if they engage with your blog post, subscribe to your e-newsletter, download your ebook, comment on your or share it on social media.
The benefit of using inbound marketing methods to generate accounting leads is you focus your efforts on people who have shown an interest in your services. You are not targeting random people.
There are different ways you can generate accounting sales leads with your online content. Here are some of them:
1

Landing pages
A landing page is a webpage (typically on your website) that a person lands on after they click a link in your email, social media profile, or PPC ad. This is where you hope to convince a person to try your accounting services, or whatever the immediate goal is with your landing page.
These are some of the elements to keep in mind when creating landing pages for bookkeeping lead generation:
One main goal. The best landing pages don't talk about everything and nothing specifically. Make it clear what the page is about, and make it worth people's time by making sure the headline is benefit-focused.

CTAs: Make sure your visitor knows what to do next with the proper call to action. Don't leave it up to them. Tell them with your CTA what to do next.

Visuals: Since you are providing a service, visitors will want to work with people. So, if it makes sense, make sure to include your team pictures or even a stock picture. Otherwise, just make sure the image illustrates the offer you are making.

Proof elements: Reviews, testimonials, case studies… Everything describing previous or actual clients' experience will reinforce why leads must consider your accounting firm.
As well as other landing page best practices, also make sure the content is compelling. It must be factual yet persuasively written. Provide all the important information above the fold, remove all navigation, and only ask for the contact information that you need. You probably don't need a lead's social media handles.
2

Content
If you have a website, you are going to need a lot of content. Gone are the days of single-page static websites. A modern accounting firm must have a responsive website that is easy to use whether you are using a desktop computer or mobile phone.
Importantly, a modern website must publish regular valuable content for its audience in the form of blog posts, FAQ articles, case studies, comprehensive guides, and videos. 
It is this content that attracts leads to your firm. To reach prospects organically, you need to publish content that is optimized around topics your ideal clients are actively researching on search engines like Google.
3

Search engine optimization
Search engine optimization, or SEO in short, is how you make sure you are attracting the right people to your website or attracting any people at all. 
If you don't optimize your content around topics and questions your ideal customers are asking, you run the risk of publishing to no one in particular. And that is not the way to do lead generation for accounting firms.
When people use Google to research their options and look for solutions to their bookkeeping challenges, the words they type into the search bar are what are known as keywords or search queries.
Google uses these keywords to identify the best pieces of content to serve its users, who in this case are your potential leads. So when you write about topics that are relevant to your potential clients, you are making it easy for Google to understand what your content is about and for your target audience to find your content.
Here are the best tips for great local search engine optimization:
Create content consistently and update it regularly to keep it fresh.

Include keywords in your meta titles, meta descriptions, subheadings, alt images, captions, and body copy.

Integrate internal and external links (backlinks).
The best way to rank in Google for keywords relevant to your business and generate high-quality accounting leads is to create valuable content that serves your audience's needs. 
4

Pay-per-click advertising
SEO is the best way to attract leads organically through your website. But it is often a long game that takes time and requires patience. If you require more immediate results, you will have to advertise. And PPC ads, especially with Google, have the highest success rate in generating leads for accounting firms.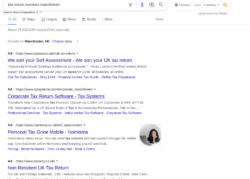 For example, instead of waiting the one year it can take to rank and attract visitors organically to your website, you can buy that traffic through Google ads. 
You simply buy a Google search ad targeting the keyword your article or landing page is optimized for. Depending on your bid, you immediately shoot to the top of the search engine results page, which statistically are the positions that get the most clicks.
5

Email marketing
Email marketing is an effective tool for generating new leads and engaging your existing clients. Most service companies use this strategy to attract more clients to their businesses. Accounting firms can also do the same.
However, building an email list takes time. You have to invest in creating good quality, relevant content. Otherwise, people will not sign up. If you do it right, the people that sign up represent warm leads that have a high potential to convert into customers.
6

LinkedIn
We could suggest simply having a presence and engaging on social media, but professional services firms like accountants and bookkeepers need to be scrupulous with the social platforms they establish a presence. Instead of TikTok, for example, it makes more sense to invest that time in building a network on LinkedIn.
LinkedIn is by far the best platform for B2B lead generation. As the largest network of professionals, it is here that you can make connections with decision-makers at companies you are prospecting for business.
Use LinkedIn to network and build meaningful relationships with potential business contacts. Don't go there to pitch people because you will simply not succeed that way. And instead of simply following your target leads and liking their content, share and create valuable content that can attract them to you.
Lead Generation Companies for Accountants
Accountants have a lot of responsibilities on their plate and many lack the skills needed for successful lead generation. So to have more time to serve existing customers and nurture those leads that are already in your sales pipeline, it makes sense to outsource lead generation to professional companies. 
Here is a list of lead generation companies for accountants that you can outsource to: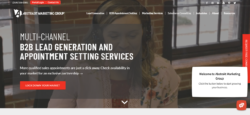 Abstrakt is a lead generation company providing customer partners with inbound and outbound marketing solutions. 
It offers B2B lead generation, digital marketing, web creation, social media management, video production, and full-service advertising solutions.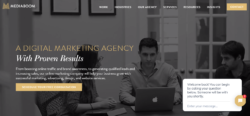 Founded in 2002, MediaBOOM is an award-winning digital agency that transforms brand relationships into online interactions that are convincing and interactive. The firm's services include lead generation, marketing analytics, branding, content production, and digital marketing.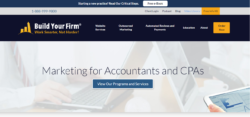 Build Your Firm offers marketing and website creation services for companies in the accounting industry. They claim to have a validated method of practice that helps accountants achieve higher margins of profit, realize higher hourly fees, and operate with less stress. It offers:
Website development

SEO and internet marketing services exclusive accounting firms

Outsourced marketing program that includes tailored market analysis

Niche development for accounting practices

Content marketing
Importantly, the company offers lead generation services for accounting firms, installation of a lead magnet on your site, adding Google analytics on your website, setting up custom recurring newsletters with your mailing list, social media coaching, content marketing, and reputation management.
Tips for Generating Accounting Leads
Here are a few more tips for generating leads for your accounting firm.
1

Choose a niche and stick to it
When it comes to targeting potential customers, many accounting companies take a generalist approach. This produces mixed results.
You'll have an easier time convincing potential customers to hand over their contact details if you can tailor your lead generation activities to concentrate on particular markets or specific concerns that your organization is willing to solve.
For example, you can construct a campaign targeting small business owners who need payroll services in the food and beverage industry and a separate campaign targeting freelancers who need tax support. 
The aim is to let your prospective customers know that you are experts at solving their specific problems. So you can develop any number of targeted advertisements to achieve your desired goals, based on the services you provide and the type of customers you want to attract.
2

Constantly update your content
Even though accounting firms create guides and reports that can last for a long time, those types of content need to be regularly updated. You don't attract and retain customers by serving stale and outdated content.
Lead generation has many repetitive tasks. To serve time and generate more leads from your allocated resources, it helps to automate those tasks. This is where a solution like LeadFuze – which we will talk about soon – comes in.
There are three types of lead generation software that you must be aware of:
Automation: These are software tools that replace human beings for tasks you have to perform repetitively. These can be for finding, researching, assigning, nurturing, and capturing leads.

Integration: this is when you unify different software systems you use for running your business, for example, your payroll, CRM, and ERP software. So you may way want to integrate your LeadFuze lead gen software to send leads directly to your Salesforce or Hubspot CRM software for nurturing. 

Analytics: This measures the number of leads entering your sales pipeline, how many respond to your lead nurturing emails, and what percentage of them convert into sales, among other KPIs.
Let's take a closer look at lead generation software:
What is the Best Tool When it Comes to Lead Generation for Accountants?
If we had to recommend one tool for generating sales leads for accountants, it would be LeadFuze, our very own solution. But as well as that, we want to share with you other tools to add to your tech stack so you can successfully nurture and convert the leads you generate.
The best software for lead segmentation:
LeadFuze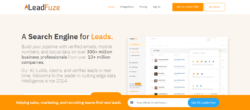 LeadFuze is a cloud-based software that helps businesses leverage artificial intelligence (AI) technology to generate leads and streamline marketing operations.
The software automatically generates a list of potential prospects, which can be utilized by marketers to retrieve leads' contact information.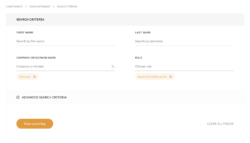 Enterprises can use LeadFuze to prevent duplicate entries across the list and receive prospects' personal and business emails to improve outreach campaigns.
Additionally, users can search for candidates based on various criteria such as new partnerships, expansions, skills or staff changes.  
LeadFuze facilitates integration with various third-party CRM and application tracking systems (ATS) such as Salesforce, Hubspot, Mailshake, Pipedrive, Zapier, and more.
Try LeadFuze today.
Best software for creating landing pages and web forms:
EngageBay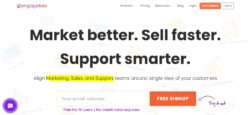 EngageBay is an integrated marketing, sales, support, and CRM solution designed to help small to midsize enterprises acquire, engage and convert website visitors into customers.
The cloud-based platform lets businesses use marketing tools to build relationships with customers and retain them for a lifetime.
Features of EngageBay include email marketing, landing pages, live chat/helpdesk, ticketing, telephony, appointment scheduling, contact management, and more. 
Best software for CRM integration:
Salesflare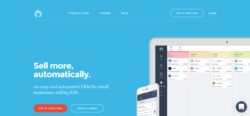 Salesflare is an intelligent CRM and email outreach platform used by thousands of small and medium-sized B2B businesses that want to sell more with less work.
It automates the data entry users would normally have to do by gathering data from social profiles, emails, calendars, phones, company databases, and professional email signatures and adding it to your CRM.
The CRM is used primarily to generate and follow up leads at scale, assisted by its sales tracking and automation features. It also has built-in email tracking, capabilities for sending personal emails at scale, lead scoring, social integrations, sales analytics, and an automated address book.
Moreover, the software focuses on accelerating B2B sales. Its clients range from marketing agencies, software companies, startups, consulting companies, commercial real estate agencies, non-profits, pharmaceutical, to manufacturing companies.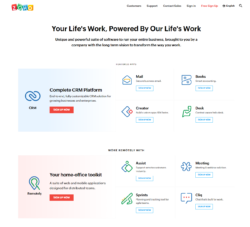 Zoho Social is a cloud-based social media management platform. It allows users to manage multiple social channels, schedule posts, and monitor keywords.
Its key features comprise creating, publishing, bulk scheduling, content sharing, team collaboration, reporting, monitoring, unified messaging, stats and analytics, and live streaming.
In addition, Zoho Social has a real-time social media monitoring tool allowing users to monitor keywords, and hashtags and discover new leads on managed brands. The platform also enables users to schedule posts depending on the active audience. 
TL;DR – How to Do Lead Generation for Accountants
You set yourself up for business struggle and failure if you pitch your accounting services to random leads. The best way to generate accounting leads is to have a clear idea of your target market and your ideal customer. Only then can you devise the best ways to attract people who are most likely to convert into sales.
After you have identified your ideal customer there are several strategies you can employ to generate accounting leads. Hosting events, establishing strategic partnerships for lead sharing, using printed materials to improve your visibility in the market, and telemarketing are just but a few methods you can try.
But as well as using software tools like LeadFuze for automation and lead segmentation, we like to use inbound marketing methods to capture leads that are already researching ways to solve their accounting problems. These leads have the highest chances of converting into paying customers.
Editors Note:
Want to help contribute to future articles? Have data-backed and tactical advice to share? I'd love to hear from you!
We have over 60,000 monthly readers that would love to see it! Contact us and let's discuss your ideas!