Sales rep salary varies heavily, but here's how it breaks down by state.
Whether you're looking for a job, negotiating a raise, or looking to hire sales reps — knowing the average sales rep salary for your state will help you!
The sales industry can be finicky.   Before we get go too far, we thought it would be helpful for you to grab this example sales rep hiring template (no email required!).
Salaries can stagnate and leave you needing a cost of living increase in addition to your commission (which you may have to negotiate). Not to mention that it's not likely that a great rep will be selling the same thing at the end of their career as when they started. This may even require a move or two over the course of your working life.
If you find yourself staring at of one of these issues, you may find it helpful to know the average sales rep salary by state. You'll also need all of the tools necessary to make an informed decision. We were sent this post from the folks at FitSmallBusiness.
It's fantastic and can help you determine whether or not you're being compensated fairly.
With the help of indeed.com and a nifty infographic, we've done just that. If you find it interesting or helpful, do us a favor and share it with your colleagues.
Note: The average sales representative salary in the U.S.A. is $58,007.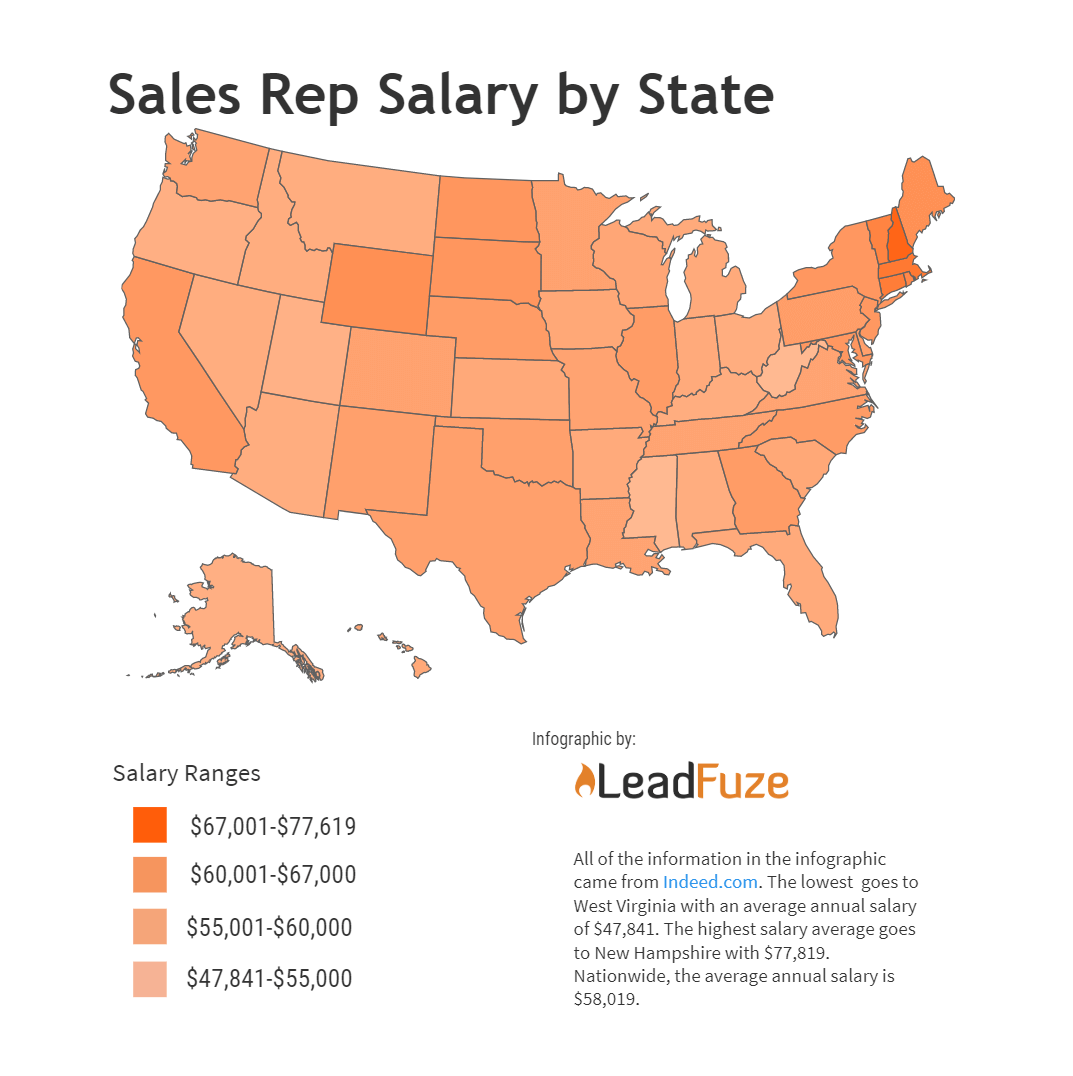 Average Sales Rep Salary by State (Alphabetical Order)
Alabama $52,979 Alaska $52,375 (Number 46) Arizona $52,686 Arkansas $53,948 California $60,728 Colorado $57,310 Connecticut $70,252 (Number 3) Delaware $57,577 Florida $54,293 Georgia $59,848 Hawaii $54,667 Idaho $53,192 Illinois $59,359 Indiana $53,895 Iowa $55,096 Kansas $54,522 Kentucky $52,878  Louisiana $56,222 Maine $63,438  Maryland $61,152 Massachusetts $71,523 (Number 2) Michigan $54,257 Minnesota $57,444 Mississippi $47,860 (Number 49) Missouri $56,321 Montana $53,245 Nebraska $59,795 Nevada $53,257 New Hampshire $77,619 (Number 1)  New Jersey $60,931 New Mexico $57,955 New York $61,121 North Carolina $59,769 North Dakota $61,590 Ohio $53,236 Oklahoma $57,917 Oregon $52,025 (Number 47) Pennsylvania $59,062 Rhode Island $66,462 (Number 5) South Carolina $54,982 South Dakota $61,434 Tennessee $56,159 Texas $57,938 Utah $51,177 (Number 48) Vermont $68,157 (Number 4) Virginia $56,198 Washington $56,484 West Virginia $47,841 (Number 50) Wisconsin $55,613 Wyoming $63,858
Other Things to Consider
Cost of Living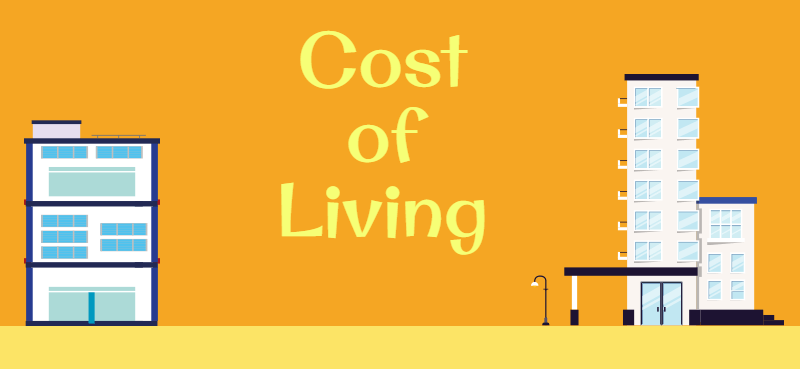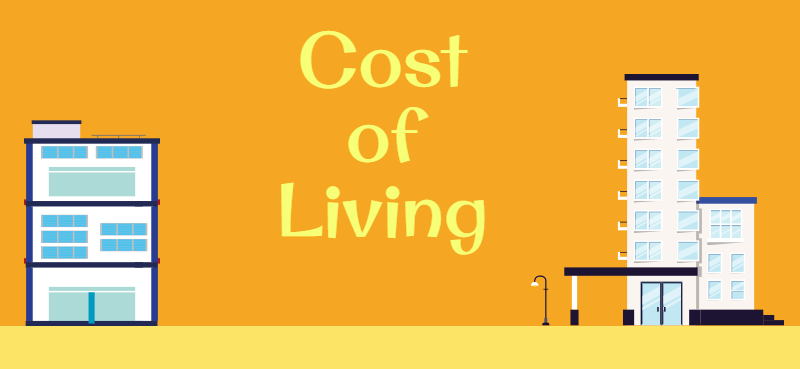 Some places are more expensive than others. A place that pays you more to sell stuff may end up costing you more to live there.
Good Example: New Hampshire is the number one in terms of salary, but it's also nearly 20% more than the national average in terms of cost of living. In this case, the average salary is more than the cost, making it a good deal.
Bad Example: Hawaii on the other hand—not so much. To sell there, you'll make less than the average sales salary and cost of living is 67% higher than average. Not a great place to save for retirement.
Further Research: Here's a post listing the cost of living by state.
Average Salary (Not Sales)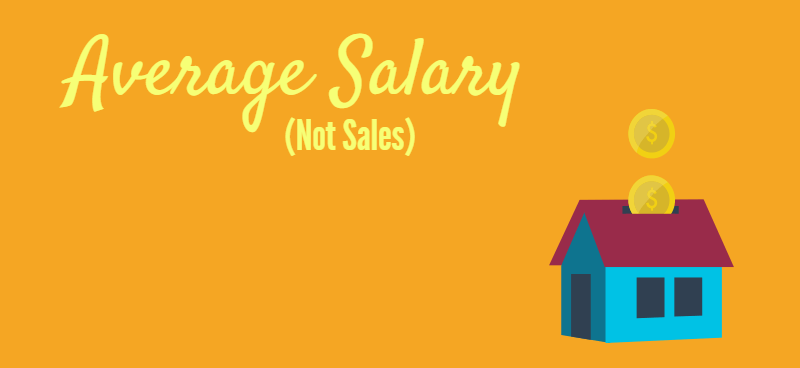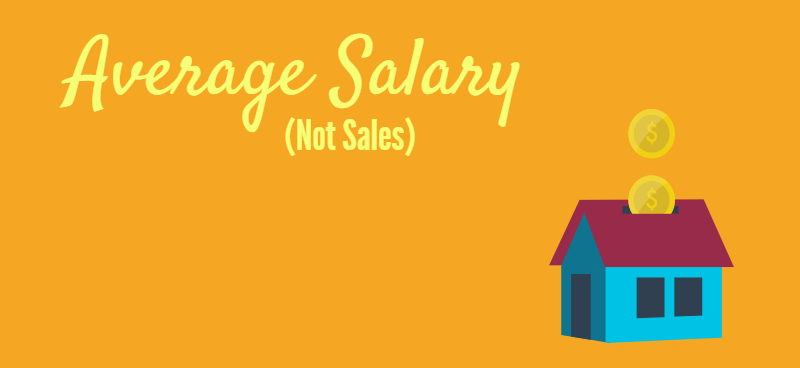 How well is the sales industry thriving in your state?
A good way to tell is to pair up the salary of a sales rep and the average salary in that state.
This could also be a great way to negotiate for a raise. If your wage is lower than both averages, it could give you a bit more leverage (but be careful).
Good Example: Taking New Hampshire again, you'll see that the average sales representative salary overall by state is actually $12,000 less than the average sales salary. This could allude to business being good for reps who can hit quota. (Especially when you look at the cost of living, too.)
Bad Example: Hate to pick on Hawaii again, but if the salary fits. The average statewide pay is $68,201 while the sales reps bring in nearly $14k less than that!
Further Research: Here's another post giving you the average salaries by state.
Editors Note:
Want to help contribute to future articles? Have data-backed and tactical advice to share? I'd love to hear from you!
We have over 60,000 monthly readers that would love to see it! Contact us and let's discuss your ideas!