We have prepared the roundup of the best sales blogs just for you! Every link has been tested, every post suggested for you to read is recent to 2018.
Bloggers are adroit wordsmiths able to paint a powerful picture that actually serves to bring value to our work lives. We all like it when a blogger makes us feel clever like we've learned something new, something useful.
"Blogging is to writing what extreme sports are to athletics: more free-form, more accident-prone, less formal, more alive. It is, in many ways, writing out loud." ~ Andrew Sullivan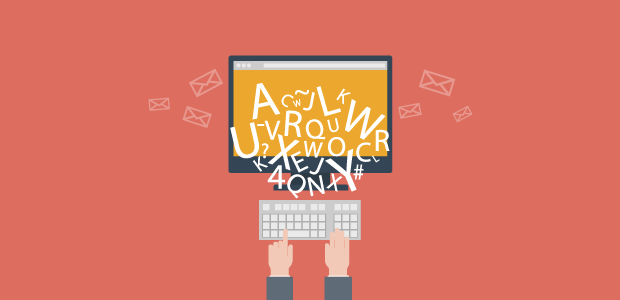 Get your Feedly (or favorite RSS reader) ready. These are the best sales blogs you need to be following to keep your sales blade sharp.
Here are the best sales blogs in Slideshare form, or below the presentation are all the individual sales blogs with a little more detail.
The Gist:
Tackling topics that shape the next generation of sales. Unbiased, detailed content for both buyers and sellers from a range of informed authors. One of the top destinations on the web for all sales subject matter.
A Post Worth Your Time
Blogger Blurb:
Max Altschuler and Gaetano DiNardi put out some amazing content over at Sales Hacker. From the best sales blogs to the online course (many free), it's the place to see all of the best sales minds in the world — all in one place. One of the best resources on the internet for anyone who sells stuff.
Sales Hacker accepts guest contributors as well as sponsored content from relevant folks.
The Gist:
Justin McGill is the Founder of LeadFuze and is determined to kill the cold call. We plan on doing the best sales blogs punchy, to the point, easy-to-implement tactics, drenched with useful visuals. Informal, personal, conversational tone.
A Post Worth Your Time    
Blogger Blurb:
Justin McGill and Josh Slone put out most of the best sales blogs, along with quality guest posts from experts. If you're in sales or run a business and know something our audience can benefit from check out our guest post requirements.
The Gist:   
Topics that serve to inspire and empower sales teams. Fantastic infographics, quirky video and gifs. Highly informative articles giving detailed advice on successful techniques to employ as well as fun co-conspiratorial content to inspire motivation.
A Post Worth Your Time    
Blogger Blurb:
Matt Wesson is the Director of Content and Creative at SalesLoft.
The second post was written by guest, John Barrows, sales trainer to the world's leading tech companies. John was a keynote speaker at this year's Rainmaker Conference, and is known for his dynamic sales training strategies, as well as his 12 Guiding Principles to Success in Sales, Business and Life.
Leah Bell is the Content Marketing Specialist for SalesLoft. Through interesting and informative content, Leah's goal is to spread the word about modern sales.
The Gist: WoodPecker has a "mission is to enable all B2B companies to connect with their ideal customers." This goal is seen thoroughly in their products and best sales blogs content. Most of the posts are email-driven —something near and dear to us here at LeadFuze.
A Post Worth Your Time
The Gist: G2 Crowd is a massive name in the software space. What some may not know is that they also have the best sales blogs to help those tech founders grow their business. While you're there, you can also benefit from the other organized topics from marketing to productivity and more. 
A Post Worth Your Time
Blogger Blurb: The blog has a few regular contributors all experienced in their respective fields. The content standards are impeccable. Most posts include insightful advice full of relevant data and screenshots to ensure that you understand the topic. 
The Gist:
You can almost not keep up with the sheer volume of content generated by the sales (Read. Learn. Sell) and marketing (Where Marketers Go to Grow) blogs on the site. Their army of bloggers cover every topic imaginable and use lists, case studies, video, gifs – you name it, to bring the up to the minute informative articles on all industry developments.
A Post Worth Your Time 
Blogger Blurb:
Sophia Bernazzani – Sophia is a New England native who loves great writing, green tea, and cats. You can find her practicing yoga, re-reading Harry Potter, or baking cookies.
Corey Wainwright – Corey is a Bruce Springsteen fan who does content marketing, in that order.
Meghan Keaney Anderson – VP of Marketing at @HubSpot. Meghan is interested in tech, social innovation, writing, and just about any action movie from the early 90s.
The blog also offers a host of outside guest contributors as well.
The Gist: 
Double Digit is our kind of blog. They focus on producing content for sales reps, sales managers, and sales execs. Most of the posts are focused on finding great talent or improving results. When they're not blogging, the Double Digit Sales team also produces awesome sales training courses.
A Post Worth Your Time
The Gist:A sales management blog with a BizOps spin.  This is a great place to go for sales managers aspiring to become CRO's, as well as heads of sales who want to hear best practices from dozens of best-in-class companies on managing their teams by the numbers.
A Post Worth Your Time
Blogger Blurb:
Greg Keshian is a lifelong bizops guy who has managed businesses by the numbers for his whole career.  Alex Laats is a serial entrepreneur who's founded multiple businesses and has a passion for SaaS business models with high-velocity sales teams.
The Gist:   
A focus on outbound marketing topics. In depth articles with a sense of an authority speaking. Articles lean towards coaching or teaching the reader about increasing their sales using various strategies. There's also a very active podcast for easy listening.
A Post Worth Your Time
Blogger Blurb:
Aaron Ross, of the award-winning, bestselling book Predictable Revenue, has been teaching companies how to double or triple (or more) new sales since he helped Salesforce grow from $5m to $100m. Now he's turned his attention to building the software platform that will power the next wave of Cold Calling 2.0 teams.
The Gist:   
This blog site makes use of articles, videos and podcast to talk sales and marketing alignment.
A Post Worth Your Time
Blogger Blurb:
Greg Alexander Leads the firm's focus on the CEO's role in accelerating revenue growth by getting the product team, the marketing department, and the sales organization into strategic alignment.
The Gist:   
Your source for sales strategy and social selling tips from a wide range of industry experts, scholars and sales staff.
A Post Worth Your Time 
Blogger Blurb:
Practically a million sales pros and many others.
The Gist:   
This huge blog site yields contributions on a massive list of topics including Sales, Marketing, Customer service, IT and Small Business.
A Post Worth Your Time 
Blogger Blurb:
Emily Stanford is an Associate Content Marketing Manager at Salesforce.
Dan Steiner is a professional writer, author, and marketing influencer. He is an active mentor in the California startup community, and has helped numerous brands grow over the years.
The blog itself offers several different contributors writing on a variety of sales related topics.
"Everything I write about in my blog is based on my real world experiences in Sales and focuses on sharing what I've found works and what doesn't. I'm an active seller who believes achieving success in sales is about trying a bunch of different things to figure out what works for each of us as individuals which is why all my blog posts include actionable take-aways that you can apply immediately." ~ John Barrows
The Gist:   
John Barrow has an impressive reputation in the Industry and he delivers highly personalized, insightful blogs on every possible sales topic. He cuts through the bullshit and white noise to deliver useful information that can be easily actioned.
A Post Worth Your Time 
Blogger Blurb:
I train salespeople for the world's leading companies. I've been fortunate enough to experience a fantastic sales education at every level throughout my career via the people I meet and the opportunities that arise. Sharing those experiences while constantly learning from others is why I continue to do what I do.
The Gist:   
A long time ago at a B2B company far, far away there was a sales team with an unorganized sales and marketing process and a broken strategy. They quickly turned to Sales Wars for sales development perspectives, tips, and stories to accelerate their sales and marketing forecast.
A Post Worth Your Time 
Blogger Blurb:
Peter Gracey is the CEO and Co-Founder of QuotaFactory where he is responsible for company vision, growth and success, and servicing client and partner relationships while focusing on product management.
Kim Staib is a Manager of Customer Success at QuotaFactory and she is responsible for rolling out new project implementations, reporting and continuous contact list development and confinement, as well as ensuring the ongoing success of our customer engagements.
Gillian Sontz, a Sales Development Representative at QuotaFactory, is responsible for tele-profiling target accounts for Sales Context in order to help her clients reach sales quota.
The Gist:   
Strong opinions from Heather. Pulls no punches. Deals with a cold emailing and what works and what really doesn't. Likes to weave in her "goat" philosophy.
A Post Worth Your Time
Blogger Blurb:
Heather R Morgan is the founder and CEO of Salesfolk. A former economist, Heather traded the world of academia and research for tech startups in 2012 after moving back to the Bay Area after completing economic development projects in Egypt.
The Gist:
The general content philosophy is to focus on tactical, bite-sized strategies that sales, HR, and startup leaders can implement day-to-day with their team. They regularly feature sales leaders from the community to share their unique perspectives and insights with our audience. Some of the main topics covered are sales management, hiring and talent strategy, sales tips and career advice.
A Post Worth Your Time
Blogger Blurb:
Our blog is titled Sales Strategies from the Trenches. Our content reaches 30,000+ sales professionals and has been featured in some of the highest traffic online startup sales lists such as Mattermark, Datafox, LeadGenius, SalesforceIQ, Salesloft, etc.
The Gist:  
The articles feature Craig's area of My area of expertise – selling. The focus is on helping businesses weave social selling strategies and techniques into their proven selling methodologies. There are interviews with top sales people in the B2B industry.
A Post Worth Your Time
Blogger Blurb:
Managing Member at Adaptive Business Services. Craig M. Jamieson is a lifelong B2B salesperson, manager, owner, and a networking enthusiast. Craig also conducts training and workshops primarily in social selling and communication skills. Craig is also the author of "The Small Business' Guide to Social CRM".
The Gist:
Close.io is a CRM without the fluff. It's a clear focus on closing deals and the blog content from Close.io's Founder Steli Efti is best-in-class. Content is catered towards sales reps and sales managers alike.
A Post Worth Your Time 
Blogger Blurb:
Steli helps startups by teaching them how to hustle with the latest sales methodologies, technologies and tactics. He can help sales, getting first customers, developing a predictable and repeatable sales model, sales hiring, etc.
The Gist:   
Insights from our consultants to help B2B sales organizations improve their performance in the areas of Talent, Sales, Sales Management, Digital and Inbound Marketing.
A Post Worth Your Time 
Blogger Blurb:
Large selection of guest bloggers and staff.
The Gist:   
Nancy has years of sales experience and gives her practical advice for achieving better sales outcomes, freely. Straightforward, informative and engaging.
A Post Worth Your Time
Blogger Blurb:
Nancy Bleeke – driven and practical. Sales is definitely part of Nancy's genetic make-up. She has spent years in the trenches as a sales professional, sales manager, a sales coach, and wrote the gold medal winning book Conversations That Sell which has been declared a "must-read" for sales teams around the world.
The Gist:
Professional, formal articles on all things SaaS. Delivers sales team and management advice. Problem solving is a key to their content.
A Post Worth Your Time
Blogger Blurb:
The team at InsightSquared deliver quality, research backed posts which are ideal for sales team leaders that need to improve sales velocity.
"High performing salespeople get better, more insightful information from their customers.  Why?  Because they ask better questions!" ~ Vanna Logothetis
The Gist:   
A focus on B2B sales and marketing programs. Great infographics. Step by step solutions to implement changes. Workable, informative advice from experienced sales team.
A Post Worth Your Time 
Blogger Blurb:
Content is mainly produced by Vanna Logothetis and Sales Engine CEO Craig Wortmann. Craig is a sales professional himself, a keynote speaker, author, and professor at Chicago Booth Business School.
The Gist:   
Sales expertise for those who sense the game is changing. Providing you with the content to make you a better salesperson or sales leader. It is the place on the web for the best sales and sales leadership resources — keg stands optional.
A Post Worth Your Time
Blogger Blurb:
Keenan is A Sales Guy Inc's CEO/President and Chief Antagonist. He's been selling something to someone for his entire life. He's been teaching and coaching almost as long. With over 20 years of sales experience, which he'll tell you he doesn't give a shit about, Keenan has been influencing, learning from and shaping the world of sales for a long time. Finder of the elephant in the room, Keenan calls it as he sees it and lets nothing or no one go unnoticed.
"If you're looking to sell more in less time, this blog is full of fresh strategies to help you get more business with today's busy buyers." ~ Jill Konrath
The Gist:   
Jill Konrath's career is defined by her relentless search for fresh strategies that actually work in today's sales world. A business-to-business sales expert, her newsletters are read by 125,000+ sellers worldwide. Her popular blog has been syndicated on numerous business and sales websites. Content is conversational with personal insights.
A Post Worth Your Time 
Blogger Blurb:
In 2014, Jill was honored to be selected as a Sales in Residence at HubSpot Sidekick, providing insights, guidance and direction to the new Sidekick offering. Jill has been recognized for many achievements. Most recently, InsideView named her to their list of the 25 Influential Leaders in Sales for the third consecutive year in 2013, and she was named to the Sales Lead Management Association's lists of the 50 Most Influential People in Sales Lead Management in 2009, 2010, 2011 and 2012.
The Gist:   
Motivational, inspirational personal insights. Straightforward commentary on what works and what really doesn't.
A Post Worth Your Time 
Blogger Blurb:
Anthony Lannarino Capital University, 1997, BA in Political Science and English Literature, summa cum laude. One way to get really, really good grades is to wait until you are 26 years old to begin your college education. Capital Law School, 2001, Dean's Academic Scholarship. Harvard Business School, 2005, OPM
The Gist:   
News and insight for sales leaders. No infographics, video's or images. Straight forward content fro leaders in the industry. Short to the point posts.
A Post Worth Your Time 
Blogger Blurb:
Gerhard Gschwandtner founder and publisher of Selling Power magazine and host of sales 2.0 conference series.
The Gist:   
Sales strategies for senior salespeople. Excellently researched with graphs, infographics and highly useable content.
A Post Worth Your Time 
Blogger Blurb:
Steve W. Martin is the author of critically acclaimed "Heavy Hitter" series of books about enterprise sales strategies for senior salespeople. A highly sought-after sales trainer and keynote speaker, Steve is both entertaining and enlightening. He has had the privilege of helping more than 100,000 salespeople become top revenue producers at companies including IBM, AT&T, EMC, Oracle, NEC, McAfee, Cadence and hundreds of companies.
"Sales Development is the function that fuels revenue growth but it is not a one size fits all strategy. You can't just cut and paste a strategy and assume pipeline comes out the other end. Think it through and you will reap the rewards." ~ Trish Bertuzzi
The Gist:   
Evangelizing the power of inside sales. From the years when "tele" was a four-letter word to today's long list of companies who've leveraged inside sales to IPOs, they've been there helping tech companies grow.
A Post Worth Your Time 
Blogger Blurb:
Trish Bertuzzi is passionate about Inside Sales. Trish often remarks on how lucky she is to work with an amazing team at The Bridge Group, helping Sales & Marketing leaders make the big decisions: on implementation strategy, process to improve performance, supporting technology, metrics & measurement.
The Gist:  
Provides great resources to learn about B2B sales and marketing solutions. In depth articles with many support images. Load of guest posts. Well researched, informative, useful articles.
A Post Worth Your Time 
Blogger Blurb:  
Nancy Nardin is a recognized thought leader on sales technologies and building a sales stack. Smart Selling Tools reviews the latest sales and marketing software across multiple categories, including Inside Sales, Sales Intelligence, Sales Acceleration, Pipeline Management & Deal Flow, and Predictive Sales Analytics. It's been named a Top Sales Blog by HubSpot, and Nancy Nardin has been named alongside Forbes' top 30 social sales influencers in the world. Follow Nancy on Twitter @sellingtools
The Gist:  
In your face, contemporary, ballsy, straight talking, motivational content.
A Post Worth Your Time 
Blogger Blurb:  
Paul Castain's – I'm now the Vice President of Rock Star Development for Castain Training Systems where I work with organizations and individuals who want to sell more.
By way of confession, I despise stuffy, clinical, technical and most of all boring sales training.
As far as my sales philosophy goes I marry (much like a mixed martial art) traditional selling methods with personal branding and the newer tools such as Linkedin, Twitter etc.
"Our content focuses on revenue responsibility at all levels of sales and marketing – helping professionals get the focus, best practices, tools and more to find and close more business." ~ Matt Heinz
The Gist:   
Daily B2B sales and marketing insights. Easy reading, actionable insights with a conversational tone and great humor.
A Post Worth Your Time 
Blogger Blurb:
Prolific author and nationally recognized, award-winning blogger, Matt Heinz is President and Founder of Heinz Marketing with 15 years of marketing, business development and sales experience from a variety of organizations and industries. He is a dynamic speaker, memorable not only for his keen insight and humor, but his actionable and motivating takeaways.  Matt's career focuses on consistently delivering measurable results with greater sales, revenue growth, product success and customer loyalty. Matt is a repeat winner of Top 50 Most Influential People in Sales Lead Management and Top 50 Sales & Marketing Influencers.
The Gist:   
Inspiration on becoming a far better salesperson than you are now. Personal, anecdotal, enlightening advice.
A Post Worth Your Time 
Blogger Blurb:
I'm Robert Terson of Sellingfearlessly.com and author of "Selling Fearlessly: A Master Salesman's Secrets For the One-Call-Close Salesperson."
I retired in January, 2010 from a 40-year career of selling advertising to small businesspeople, 38 years of which I owned my own company, to write, speak, and help others succeed; to give back for a lifetime of blessings. This is my retirement gig, folks, my way of staying in the arena and remaining relevant
"It's not the number of leads that matters, it's the number of great prospects you can turn into great customers that really counts. I'd rather have a few prospects I can spend more time with than a lot of leads I can't manage." ~ Mark Hunter
The Gist:   
I outline strategies that get at the core of what customers really want and need. Truth is, so many salespeople don't know their customers' real needs. Isn't that crazy?
Conversational, motivational, short, concise articles.
A Post Worth Your Time 
Blogger Blurb:
As a keynote speaker and sales trainer, there is nothing I like better than helping companies and salespeople succeed. Before embarking on being an independent consultant, I spent 18 years in the sales and marketing divisions of three Fortune 100 companies.
The skills I learned then (not to mention the ones I'm still learning today) are too good to keep to myself. Companies seek me out for my cutting-edge thought leadership, entertaining value and actionable strategies.
"I seek out the newest tools as they come to market and avoid some of the tried and true platforms like Salesforce. Readers will discover tools, techniques and training to help sales professionals overcome tech overwhelm and grow their sales revenue." ~ Miles Austin
The Gist:   
Web tools to improve your business performance. Helps to navigate the new business realities driven by social media platforms. Advice and solutions you need to make the best decisions on the web tools and social media platforms for your business. Hand-on advice.
A Post Worth Your Time 
Blogger Blurb:
I am a serial entrepreneur, and lifelong sales guy.
I have built and led sales teams in the tech sector for over 20 years, ranging from regional and national computer resellers to Fortune 100 giants including NYNEX and Dell. The result of his past success is Fill the Funnel –  an innovative company that provides the advice and solutions that empower people to successfully grow their businesses through social media and web tools.
Top Sales Dog (Rapid Learning Institute)https://www.b2bleadblog.com/2018/01/5-reasons-buyer-personas-arent-good-enough.html
The Gist:   
Research-based and field-tested sales training ideas that help you develop your team so they can prospect more effectively, close more sales, retain more customers, deliver more value and earn more money.
A Post Worth Your Time 
Blogger Blurb:
Dave Clemens has worked for newspapers, news services, magazines and specialized business publications — in print and on-line — on four continents during his 40 years as a reporter and editor. He has served as deputy financial editor of the International Herald Tribune, based in Paris; editor and bureau chief for Bloomberg News, based in Tokyo and Singapore; and deputy bureau chief for the French news agency, Agence-France Presse, based in Harare, Zimbabwe. His work has also appeared in the magazine World Press Review, over the news and broadcast services of The Associated Press, and in several nationally recognized human resources, employment law and business newsletters.
The Gist:   
Valuable advice on how to grow your business with marketing and sales strategies that work. Succinct and helpful.
A Post Worth Your Time 
Blogger Blurb:
David Meerman Scott is an internationally acclaimed strategist, whose books and blog are must-reads for professionals seeking to generate attention in ways that grow their business. Scott's advice and insights help people, products and organizations stand out, get noticed and capture hearts and minds. He is author or co-author of ten books – three are international bestsellers.
The Gist:   
Turning prospects into customers. For sales professionals -latest updates on sales execution, tools, tips and more.
A Post Worth Your Time 
Blogger Blurb:
Tibor Shanto is a 25-year veteran of B2B sales, Tibor has developed an insider's hands on perspective of successful sales execution. Called a brilliant sales tactician Tibor shows organizations and sales professionals how to leverage their sales process to shorten sales cycles, increase close ratios, and create double digit growth through execution and using the right combination strategy, tools, metrics, tactical execution of the sales process.
"I've been helping B2B companies understand and execute modern lead generation with consulting, speaking, and training workshops for 20-years. Along the way, I've learned a lot about generating leads, building effective funnels, and growing sales. And I'm going to share it with you on this blog." ~ Brian Carroll
The Gist:   
The B2B Lead Blog engages thousands of readers who are seeking the freshest, best information to help them drive the highest return on investment for their sales and marketing efforts.
A Post Worth Your Time 
Blogger Blurb:
When Brian Carroll started the B2B Lead Generation Blog in 2003, there was nothing like it. This blog resulted in a publishing deal with McGraw-Hill that ultimately produced his bestseller, Lead Generation for the Complex Sale.
The Gist:   
Motivational Business tips. Personal, conversational advice. Straight talking, confident style.
A Post Worth Your Time
Blogger Blurb:
As Europe's no 1 motivational speaker on mental toughness, I help my clients to Be More, Do More & Have More. With my straight-talking approach to mindset change, I will help you to get better results in your business and your life.
The Gist:   
For business and sales leaders to design, implement and hone their sales teams to seize market opportunities. Frank, no-nonsense approach to solving problems and addressing opportunities.
A Post Worth Your Time 
Blogger Blurb:
Colleen Francis is a successful sales leader for over 20 years and understands the challenges of selling in today's market and that business leaders can no longer rely on approaches to sales based on techniques from decades ago. Colleen's results have attracted clients such as Merck, Abbott, Merrill Lynch, Royal Bank of Canada, Dow AgroSciences, Adecco, Trend Micro, United Online, and over 1,000 other leading organizations. Sales and Marketing Magazine has called Colleen and Engage Selling: one of the top 5 most effective sales training organizations in the market today!
"Your company is perfectly designed for the results you are getting today and will get tomorrow." ~ Anthony Cole
The Gist:   
Help people and organizations be the absolute best they can be. Help them realize their greatest potential so that they can experience and have the life of abundance. Many guest bloggers with informative, practical articles without support visuals.
A Post Worth Your Time 
Blogger Blurb:
Tony Cole Co-Owner & CEO
As my dad Ray used to say, "When everything else fails, hard work works." That combination of nature and nurture development guided me to a work ethic, a passion to succeed and commitment to goals and aspirations that eventually led to the opportunity to play collegiate football at the University of Connecticut. Then led me to coach at the University of Cincinnati, and Iowa State University, then become the regional sales manager for Nautilus exercise equipment and finally to start Anthony Cole Training Group with my wife Linda in 1993.
The Gist:   
The Sales Lead Management Association endeavors to be the voice of the expanding marketing technology field that manages prospect responses to lead generation programs by B2B and B2C companies. The belief is that if you cannot manage sales leads you cannot manage sales.
A Post Worth Your Time 
Blogger Blurb:
The Sales Lead Management Advisory Committee is comprised of people who understand the discipline of sales lead management. Members of the Advisory Board are asked for their opinions on various subjects. They must be open to hearing from people who have issues and may ask for their advice. They may contribute content to the Sales Lead Management Association web site.. Advisory Board Members are asked to serve a minimum of one year.
The Gist:   
Focuses solely on sales management training and sales leadership coaching and development. Topics on aligning sales and marketing initiatives to achieve key business results and exceed customer expectations. Challenges your thinking and inspires you to take action. Detailed, informative articles with supporting visuals.
A Post Worth Your Time 
Blogger Blurb:
Steven Rosen MBA, is the founder of STAR Results. Steven's mission is to inspire sales executives and managers to crush their sales numbers. Steven Rosen knows sales — inside and out; he's been in the trenches and commanded the troops. Steven builds high-performance teams, mentoring senior sales executives and front-line sales managers to grow their businesses to new heights. He has over 15 years of executive experience. Steven Rosen holds an undergraduate business degree and a Masters in Business Administration from Concordia University.
The Gist:   
Insightful simple, practical suggestions for improving sales performance. Understanding the buyers process. Personal, informal style with good metaphors.
A Post Worth Your Time 
Blogger Blurb:
Kevin Davis is the president of TopLine Leadership Inc., a leading sales and sales management training company serving clients from diverse sectors. TopLine shows companies how to dramatically increase top line revenue growth by implementing a consistent sales process based on a deep understanding of how customers buy.
Kevin has more than 30 years of experience in every aspect of sales, sales management, and sales training.
"Doesn't matter what you are selling, unless you connect, your products are just things you're pushing on people. The killer app for 2017 is exceptional service." ~ Bob Phibbs
The Gist:   
Attract, Close & Delight Your Customers. Focus on retail customer service and sales. Great Advice, personal, conversational tone.
A Post Worth Your Time 
Blogger Blurb:
Retail Expert Bob Phibbs, CEO of The Retail Doctor, is an internationally recognized business strategist, customer service expert, sales coach, marketing mentor, author of three books, and motivational business speaker. Named one of the top retail influencers of 2016, Phibbs is also an American Express merchant advisor, IBM retail futurist and RetailWire BrainTrust partner.
He has appeared on ABC, Fox, MSNBC, PBS and he and his work have been featured in articles in Entrepreneur, the New York Times and the Wall Street Journal.
The Gist:   
Insights, actionable advice & founder interviews aimed at helping you grow your expansion stage software. Explore thousands of in depth articles on sales, marketing, customer success, finance, leadership, product development, HR and much more.
A Post Worth Your Time 
Blogger Blurb:
OpenView Labs, a publication of OpenView, is an editorial site and collective of software experts dedicated to providing original research and cutting edge advice and insights on a range of topics that matter most to early and expansion stage software entrepreneurs.
"Never be a hostage to YOUR emotional needs. The only emotions that matter in professional selling are the prospect's." ~ Bill Caskey
The Gist:   
"This is my personal blog, which is focused on "your personal and business results." My goal with this is to help leaders, sales people and account managers to produce better results by being more skilled in their area of interest. I am passionate about sharing my ideas about selling, business, life, money and meaning."
A Post Worth Your Time 
Blogger Blurb:
I'm Bill Caskey, author of Same Game New Rules, creator of The 2X Group, a mastermind learning group for high achievers and co-host of The Advanced Selling Podcast with Bryan Neale, a Top 30 Business Podcast on iTunes. I am a sales development leader and experimenter. I have worked with B2B sales groups and executives since 1990. My philosophies and strategies have fueled explosive growth in sales and profits for my clients.
The Gist:
Updates on the latest trends, best practices, and strategies to turn your marketing into revenue. Topics from a range of guest writers on everything from Marketing automation to Social media, content, email and modern marketing.
A Post Worth Your Time 
Blogger Blurb:
World Leaders in marketing automation for companies of any size. The brightest minds and most experienced leaders in digital marketing.
The Gist:
What started in 2002 as a simple idea and a small website and what we then called 'a place designed to inform, equip, and encourage salespeople of all levels, whether new to the job, or a seasoned professional,' has now evolved into one of the most vibrant online sales blogs for tens of thousands of Sales Professionals and Sales Managers. vibrant, diverse, global, rich feel.
A Post Worth Your Time 
Blogger Blurb:
EyesOnSales is a passionate community of the industry's best sales experts and professionals. Founded in 2003, EyesOnSales is committed to advancing best practices in the sales and online marketing industry.
EyesOnSales' members and team have developed the community into a global environment. The EyesOnSales community provides multiple features such as an extensive database of sales training articles and viewpoints by the world's leading professional authors, popular sales blogs by community members, sales podcasts and educational and inspirational video segments.
The Gist:   
A blog for learning how to use sales negotiation and persuasion skills effectively. Dr. Anderson offers his insights on how to develop your negotiating skills so that you can close more deals, make more money, and have more satisfaction.
A Post Worth Your Time 
Blogger Blurb:
Dr. Jim Anderson, "I don't embrace excuses for why your last negotiation was not successful, I embrace solutions."
Over the last 25 years, Dr. Anderson has transformed failing negotiators worldwide. Dr. Anderson will turn these missed opportunities into successful deals. He has spent over 25 years negotiating everything from small sales with individual owners of companies to large scale military project contracts with teams of sales negotiators. The Accidental Negotiator blog is a publication of Blue Elephant Consulting.
The Gist:   
Sales strategies and tips. Sales conversation on insight selling, sales management, research, performance improvement, process, training, prospecting negotiating etc. Punchy, conversational, to the point.
A Post Worth Your Time 
Blogger Blurb:  
Seven contributing authors: Ago Cluytens, Bob Croston, Erica Stritch, Grant Heale, John Doerr, Mary Flaherty and Mike Schultz for the RAIN Group, a global sales consulting and sales training company helping clients to unleash their sales potential.
The Gist:   
Offers expert advice, tips & sales training enablement content for today's leading sales & learning professionals. Helps leaders to execute their sales strategy and bring their sales vision to life.
A Post Worth Your Time 
Blogger Blurb:
Richardson has provided sales effectiveness solutions for the world's largest companies for over 30 years. Meghan Steiner, Director, Marketing The mission of the Sales Excellence Review is to provide you and your teams with tips, insight, information, and best practices for improving your sales performance. We want to help you understand what you need to know and what you need to do to be successful and meet your personal and company objectives.
The Gist:   
Revenue acceleration solutions built on predictive analytics. Insights to increase the efficiency of your sales and marketing by prioritizing accounts and leads, identifying net new contacts, and increasing customer lifetime value.
A Post Worth Your Time 
Blogger Blurb:
Lattice moves marketing and sales teams forward by providing a shared set of customer data & insights that accelerates company revenue. Lattice's predictive marketing and sales solutions helps companies accelerate revenue growth by providing full knowledge of their end customers. We help customers demonstrate proven value of marketing and sales campaigns, by increasing efficiencies across the revenue funnel.
The Gist:
Advice for business leaders on how to modernize their sales and marketing. Tools to help companies significantly grow sales by aligning their goals with current and emerging trends in buyer behavior.
A Post Worth Your Time 
Blogger Blurb:
Ian is a multi-bestselling author, strategic advisor, and internationally sought speaker. A successful services and technology CEO for two decades, Ian draws on years of success and research on how customers make decisions. He shares how his clients have more than doubled their businesses following the same methods that he used to build his former company from zero to more than $1 billion in value.You can find Ian's weekly articles on Inc.com and Forbes.com. He is the host of the weekly podcast Grow My Revenue Business Cast.
The Gist:   
Content covering CRM, SFA, inside sales, marketing and marketing automation. Article format and topics include infographic, research, chart of the month, customer spotlight and videos.
A Post Worth Your Time 
Blogger Blurb:
Alyssa Trenkamp is the director of marketing communications at Velocify and a 15-year veteran in the enterprise technology sector. Alyssa holds a BA in Journalism from Western Washington University.
Tom Cox is the Director of Sales Operations at Velocify. Tom graduated from Harvard University earning an A.B. in Economics.
Jaime Lee is the Content Marketing Manager at Velocify. Jaime is currently pursuing a Master's in Communication Management from the University of Southern California. She holds a BA in Communication from UC Santa Barbara.
The Gist:  These best sales blogs are designed to actually empower sales professionals. Topics include – All about CRM, entrepreneurs, for sales pro's, leadership, Pipeliner CRM, Sales effectiveness, sales management, sales pipeline management, sales process management, sales strategies and tips and tricks.
A Post Worth Your Time 
Blogger Blurb:
Bruce Boyers – Managing editor. 20+ year marketing veteran who has worked closely with salespeople throughout his career. There is a massive list of contributors who have penned articles for the site.
The Gist:   
The purpose of this blog is to provide you with advice and information about selling, marketing and social media. Great, lengthy, informative, and conversational posts.
A Post Worth Your Time 
Blogger Blurb:
My name is Don Lee. I'm a sales professional. I've sold a lot of different products and services over the years, including durable medical equipment, software, subscriptions, advertisements and more.
I want to help you do better in your job. "Passionate about selling, marketing and social media"
The Gist:   
Pushes winning content to sales teams where they work and helps sales enablement professionals build more content that prospects want. Latest trends, great infographics, informative.
A Post Worth Your Time 
Blogger Blurb:
Peter Mollins brings 15 years of experience marketing technology companies in an international setting. Head of Marketing at Knowledge Tree. He has held a variety of marketing roles in Europe and the US with Netscape, iMediation, and TogetherSoft. He holds a Masters of International Management from Thunderbird.
The Gist:
Because every sale starts with a connection. An award-winning weekly blog where an executive coach and buyer-side researcher provides sales tips, stories, and advice to help you connect with buyers and advance the sale.
A Post Worth Your Time 
Blogger Blurb:
Deb Calvert is President of People First Productivity Solutions, a UC Berkeley instructor, and a former Sales/Training Director of a Fortune 500 media company.
Conclusion
If you're looking for the best sales blogs, or just want to improve your knowledge base in general, check out this list of 55+ insightful and informative blog posts. You can learn about topics from cold calling tips to how different customer demographics respond differently to marketing tactics. We hope these best sales blogs provide a helpful starting point as you continue building your own business success story! Which blogs did we miss that are worth following? Make sure to let us know by leaving a comment below!
Editors Note:
Want to help contribute to future articles? Have data-backed and tactical advice to share? I'd love to hear from you!
We have over 60,000 monthly readers that would love to see it! Contact us and let's discuss your ideas!