What Is Business Development?
A lot of people are arguing about business development vs sales.
Business development is responsible for finding new customers or growing existing customer relationships by generating revenue through strategic partnerships, marketing efforts, and other activities that create value for the organization.
The role of business development is to identify potential prospects in a company's market area (or outside it) and establish contact with them to explore opportunities for growth.
The goal of business developers is to create new relationships and find potential opportunities for the company that can lead to more revenue.
Now, is business development sales? The answer is yes and no.
Business Development Representative Roles
Large corporations will often have a dedicated team of business development representatives, while smaller companies may share the role across other departments.
Business developers are usually assigned to one of three general roles:
Itinerant Business Developer – They focus on finding new prospects in an outside market and securing their interest in pursuing business with your company;
Business Development Manager – They have the responsibility of managing and cultivating the relationships with existing prospects, often by helping them identify opportunities for growth;
Corporate Sales Executive – Their role is to meet with prospective clients in a company's market area (or outside it) and establish contact.
Business development representatives may also be involved in closing deals when the opportunity arises.
If you're looking to hire, you can use the following business development titles:
Director of Business Development
Business Development Manager
Vice President of Business Development
Business Development Specialist
Business Development Representative
Those are only a few of the titles for business development. Other companies may be using other business development job titles to attract new hires.
Here are other names for business development and creative job titles for business development:
Senior Account Executive
Strategic Partnerships Manager
B2B Corporate Sales
Strategic Alliance Specialist
Senior Solutions Consultant
These creative business development titles can help you to attract new candidates who are interested in job titles that may be more interesting than just "business development."
What Is Sales Development?
Sales development is a specialized department within sales teams.
The goal of this function is to identify, engage in conversation with, and bring qualified leads into the pipeline for marketing or other departments to work on converting them into customers.
Sales Development Representative Roles
The goal of these representatives is to identify, engage in conversation with, and bring qualified leads into the pipeline for marketing or other departments to work on converting them into customers.
This individual will use a variety of methods including outbound calls, email campaigns, social media outreach, among others. They may also be responsible for maintaining relationships with current customers.
Here are some roles of a sales development representative::
Cold calls and emails to generate leads
Creating new, qualified opportunities for the company by means of outbound sales activities. It's this person's responsibility to not only create a pipeline of potential customers but also maintain relationships with existing ones.
Engaging in conversation with prospects through phone or email outreach methods.
Building partnerships with prospects, such as customer referrals or joint marketing campaigns.
Organizations invest in sales development representatives to generate new business opportunities and maintain existing ones. They are often a part of the company's outbound team that works alongside other departments–such as marketing–to convert potential customers into revenue for their organization.
Sales development representatives nurture potential customers through processes such as lead generation, nurturing, and closing. They are often the first point of contact for a company's prospects or existing clients by initiating conversations to build relationships.
These individuals maintain an ongoing dialogue with organizations' prospective and current customers in order to provide information about products/services which may be beneficial to them.
Earlier, we talked about business development position titles, now it's time to discuss sales position titles:
Sales Associate
Sales Manager
Account Executive
Sales Representative
Sales Consultant
Here are some sales manager titles alternatives for sales marketing business development:
Sales Account Advisors
Sales Account Executive
Assistant Store Manager
Client Advisor
Executive-Level Management
Retail Sales Consultant
Sales Director
Telemarketer
A good sales job title can help you find the best candidates for the sales business development position you're looking to fill.
Remember that it's important to use the best job titles for sales and business development if you want to attract the best candidates.
Difference Between Business Development and Sales

So, what is the difference between business development and sales?
Well, this section will discuss business development vs. sales.
The key differences between the two are:
1. The primary goal of business development is to generate revenue for the company; whereas, sales representatives' main objective is to close a sale.
2. Business developers focus on building relationships and keeping in contact with prospects or existing customers; whereas, sales reps are primarily focused on selling a product/service.
Business development is not just about generating revenue. There are a number of other goals which business developers set for themselves, such as:
Informing prospects and customers by providing them with information on new products or services that may be beneficial to their needs.
Providing advice to help the prospect/customer make decisions on their own.
Opening up new paths of thought for the customer, in order to inspire them and open a window into some area they haven't considered yet."
A BDR job description usually includes some or all of the following responsibilities:
Research and identify prospective customers within an assigned territory.
Develop relationships with prospects to create a strong foundation for business development activities such as sales, marketing programs, special projects, etc.
Build rapport by providing insights into needs and developing trust in order to develop long-term relationships with prospects.
Present and discuss products or services that may be beneficial to their needs.
In short, Business Development focuses on strategy while Sales focuses more on tactics.
While the role of a sales development representative is to search for prospects and create leads. This person does not require as much specialized training, but they may have skills in networking or entrepreneurship.
The primary focus of a sales development representative is to generate leads and nurture them until they are ready for sale.
This person needs the ability to identify prospects with potential as well as skills in developing relationships.
Identify prospective customers based on general criteria such as size or location; contact and maintain conversations with contacts that have a high potential for converting to customers.
Nurture relationships with contacts in order to create customer prospects and develop the right timing for selling them on your product or service; qualify leads by assessing their needs based on specific criteria such as budget, timeline, etc.; maintain ongoing contact with qualified leads until they are ready for sale.
To quickly differentiate the two, you have to remember that a salesperson has the ability to close deals and is often judged on their performance. Business development managers, while they have some of these responsibilities, are more focused on growing the business without worrying about closing deals.
Key points on business development versus sales:
The difference between business development vs sales may be confusing for those who aren't familiar with both roles.
A salesperson is judged on their performance, whereas business development managers are not.
Business development is focused more on growing a company without worrying about closing deals; the key difference between the two careers lies in whether or not they have these responsibilities.
Business developers do some of what a salesperson does and vice versa.
A business developer focuses more on growing the business without worrying about closing deals, and salespeople are judged on their performance.
Business development managers are not judged by how much they make or close in a set time period; instead, they're focused more on company growth.
Business development manager vs sales manager
A business development manager and a sales manager have different sets of responsibilities.
A sales manager is judged by the number they make and close in a set time period; business developers are focused on company growth with less pressure to generate income.
Business development managers have more room for creativity because success isn't measured solely on whether or not their team met the quota. Sales managers, on the other hand, are measured by how many sales they generate.
Business development managers can also offer strategic advice to a company's leadership team and assist with decision-making that will have an impact on its future.
A major difference between sales manager and business development manager is compensation structure: A business developer may be paid as a consultant, whereas a sales manager is usually an employee.
Sales managers are often given commissions or incentives to help them meet their quota and keep up with the competition; business developers don't have this type of incentive structure in place.
Another difference between these two roles is titles: A business developer will most likely be called "business development manager" or "vice president of business development", whereas a sales manager might be called "sales manager," "director of marketing," etc.
How to Start on Business Development?
If you're looking for help with business development, LeadFuze is the company to call. It offers a variety of services to help your business grow and succeed.
Its team has years of experience in sales, marketing, and customer service. They know what it takes to get results for their clients so they can focus on their core competencies. You'll never have to worry about hiring another person again because they can take care of everything from lead generation all the way through closing deals.
Whether you need an extra hand or want someone else handling your sales process completely, LeadFuze will find a solution that's perfect for you!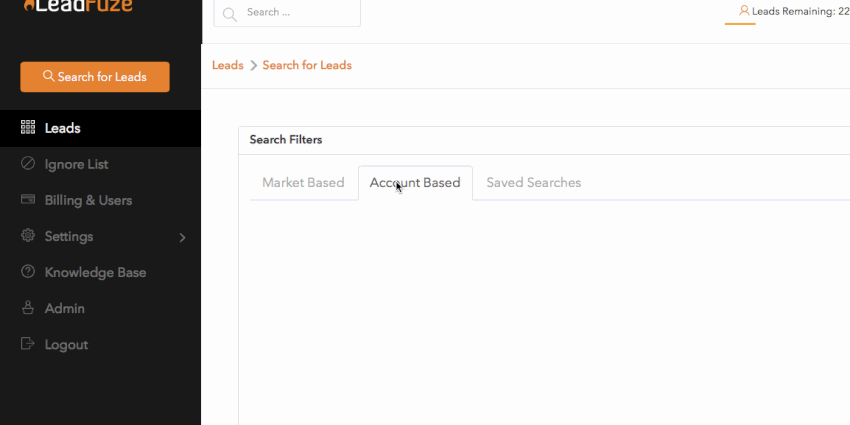 Sign up for a free trial of LeadFuze!
Conclusion
Business development vs sales is a tough topic. As with anything, the best option is whatever suits your needs best, and it's impossible to say which one will work better for you without understanding both first.
It's important that you're able to honestly assess your company goals and needs before deciding which is the best fit.
Editors Note:
Want to help contribute to future articles? Have data-backed and tactical advice to share? I'd love to hear from you!
We have over 60,000 monthly readers that would love to see it! Contact us and let's discuss your ideas!