What is Client Acquisition
Client acquisition is the process of getting new clients to work with you. It is the first step in creating a successful marketing agency, and it's important for all agencies, large or small.
Without it, your brand or company won't have a customer base to grow from.
The more clients you acquire, the better your marketing campaigns will be, and the easier it will become for you to create effective ads for future customers.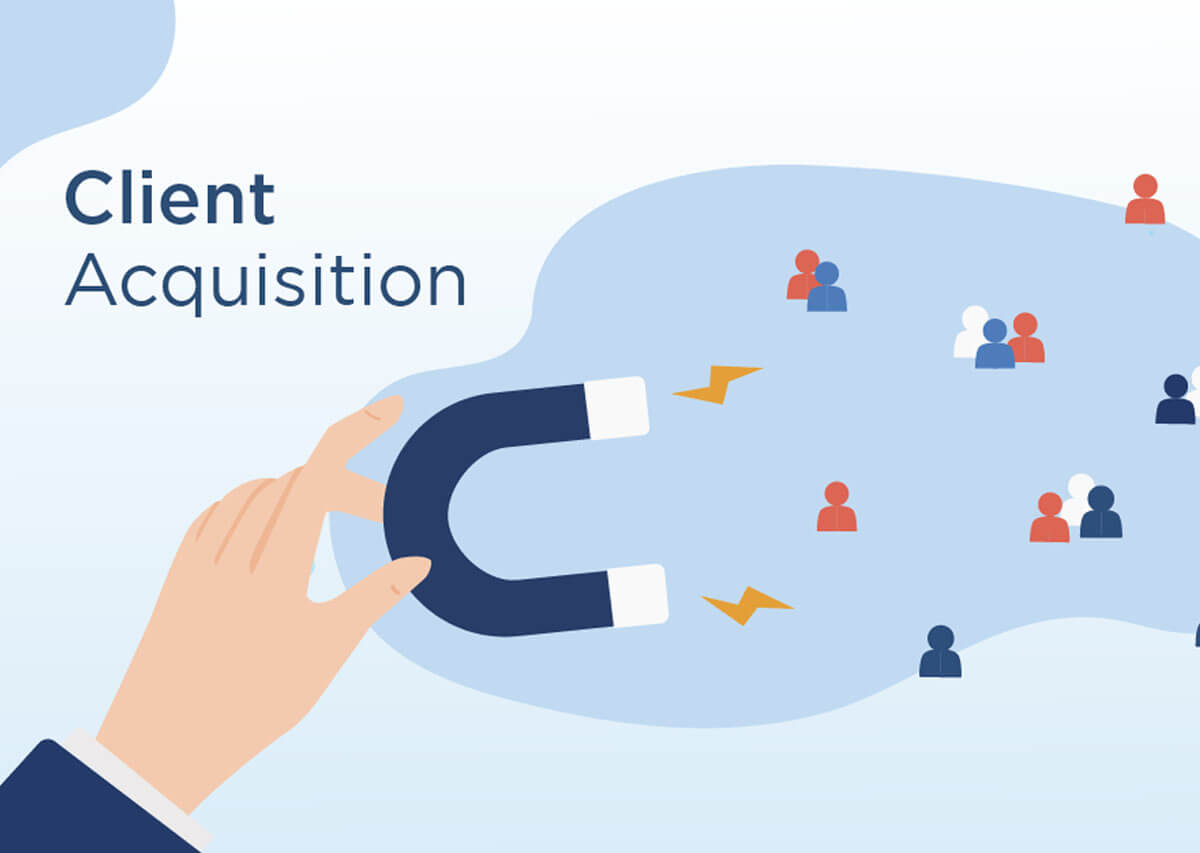 (Image Source: Anchor Digital)
Why Customer Acquisition is Important for Marketing Agencies
Here are some reasons why new client acquisition is important:
It helps businesses increase sales
The main goal of why you want to know how to get digital marketing clients is to increase sales. This is a key reason why marketing agencies want to acquire new clients because without them the agency will have no customers.
Zero customers = Zero sales
It leads to more business opportunities
Digital marketing acquisition opens up doors for other potential projects that may be out of reach otherwise. Once you start working with someone and get their loyalty, they'll often recommend you to other potential leads in the future.
It allows companies to keep up with demand
Many marketing agencies start small and have limited resources, but if they don't stay on top of new customer acquisition then their capacity will be maxed out too soon. This can lead to missed deadlines or unfinished projects that aren't delivered on time which can result in repercussions and lost customers.
It increases brand awareness
Not only does acquiring new customers help with demand, but it also helps with brand awareness. New customer acquisition increases the likelihood that other businesses in your industry will hear about you and want to work with you as well.
It can lead to more revenue opportunities
The extra time spent on client-acquisition tasks is worth it because this activity often leads to revenue opportunities. For example, if you're in a public relations firm and one of your clients becomes popular for their product or service, then the company may ask you to handle PR work for them as well.
This is especially true in industries where there are specialists who can't just jump from project to project with different companies.
It helps with cash flow and budgeting
Smaller agencies are always struggling with a limited revenue stream, but if these companies start acquiring new customers, then they can plan for the future and know that there will be money coming in.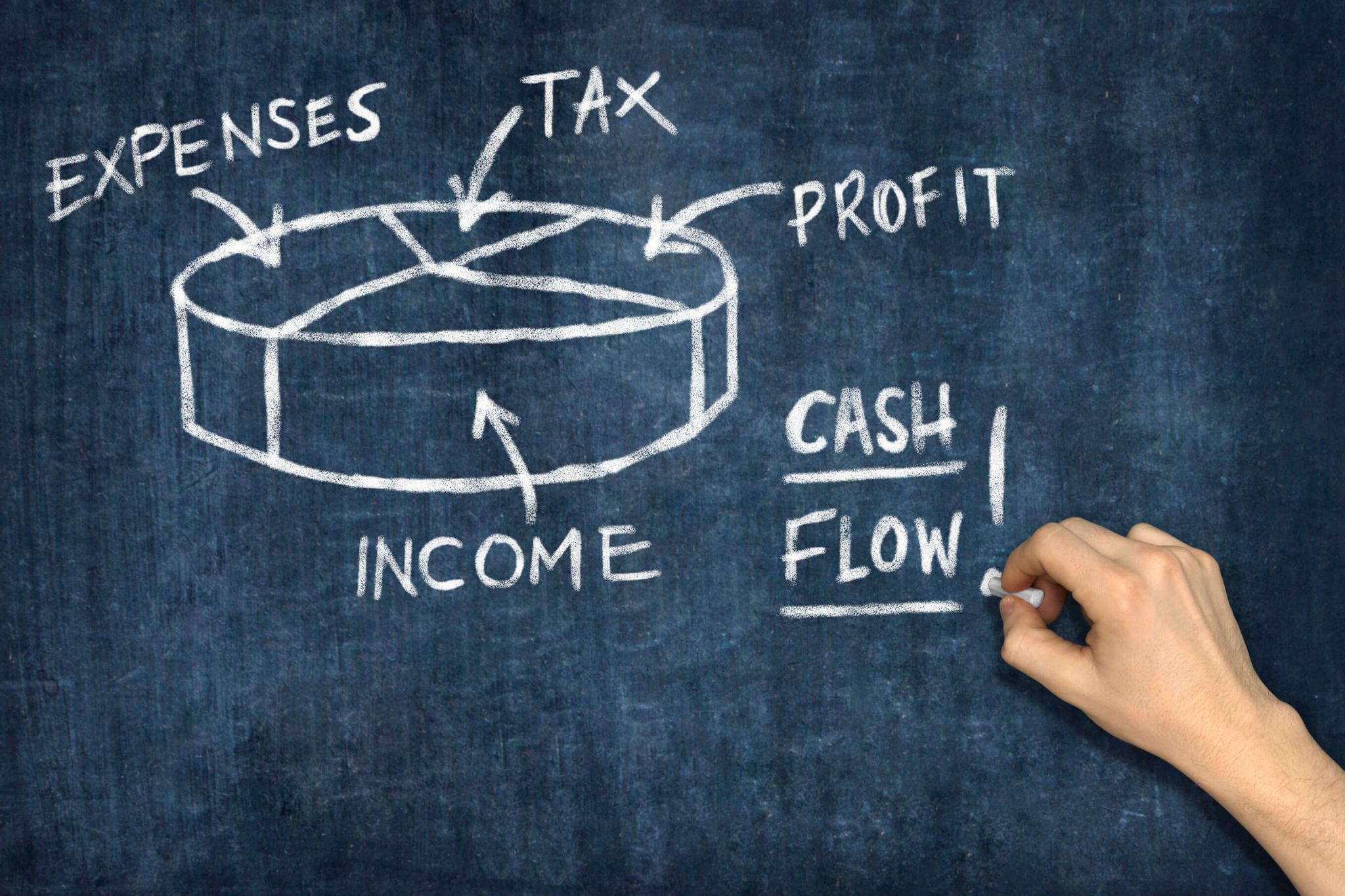 (Image Source: Youngclaus & Company)
It's a necessity
You may not always need new customers, but it is important to have them on hand since you never know when someone will cancel or decide to stop working with your company unexpectedly. On top of that, unhappy clients often want to go to a competitor.
It helps maintain a business
Once you have a customer, they will rely on your services. You can't afford to lose that trust and make it, so clients are unhappy with what you do for them.
New customers help in many ways – cash flow, budgeting, growth potential, etc., but most importantly new customers maintain the integrity of an agency's reputation by ensuring that there are always satisfied customers on hand to speak for your business.
20 Strategies to Acquire More Clients for Your Agency
When it comes to developing a client acquisition strategy for yourself—sometimes we all need a little help.
So, here are some strategies you can use:
1. Get closer with people who can refer you
A strong referral network is one way many agencies grow slowly but steadily by using personal connections from someone they know to help get their foot in the door.
This can be time-consuming, but it is a valuable (and free!) way of growing your business.
2. Create a cold email campaign
Cold email campaigns are a great way to get your name out there and can be sent out at any time. Make sure you have an opening line that hooks the recipient, so they will keep reading.
It's even better if you can get decision-makers on the phone to make acquisition client efforts faster.
3. Network on LinkedIn
LinkedIn is a great way for people to find your profile and connect with you.
Build up an online presence by publishing articles, joining groups, commenting on other posts, or even starting conversations in the LinkedIn newsfeed. This will make it easier when someone wants to reach out.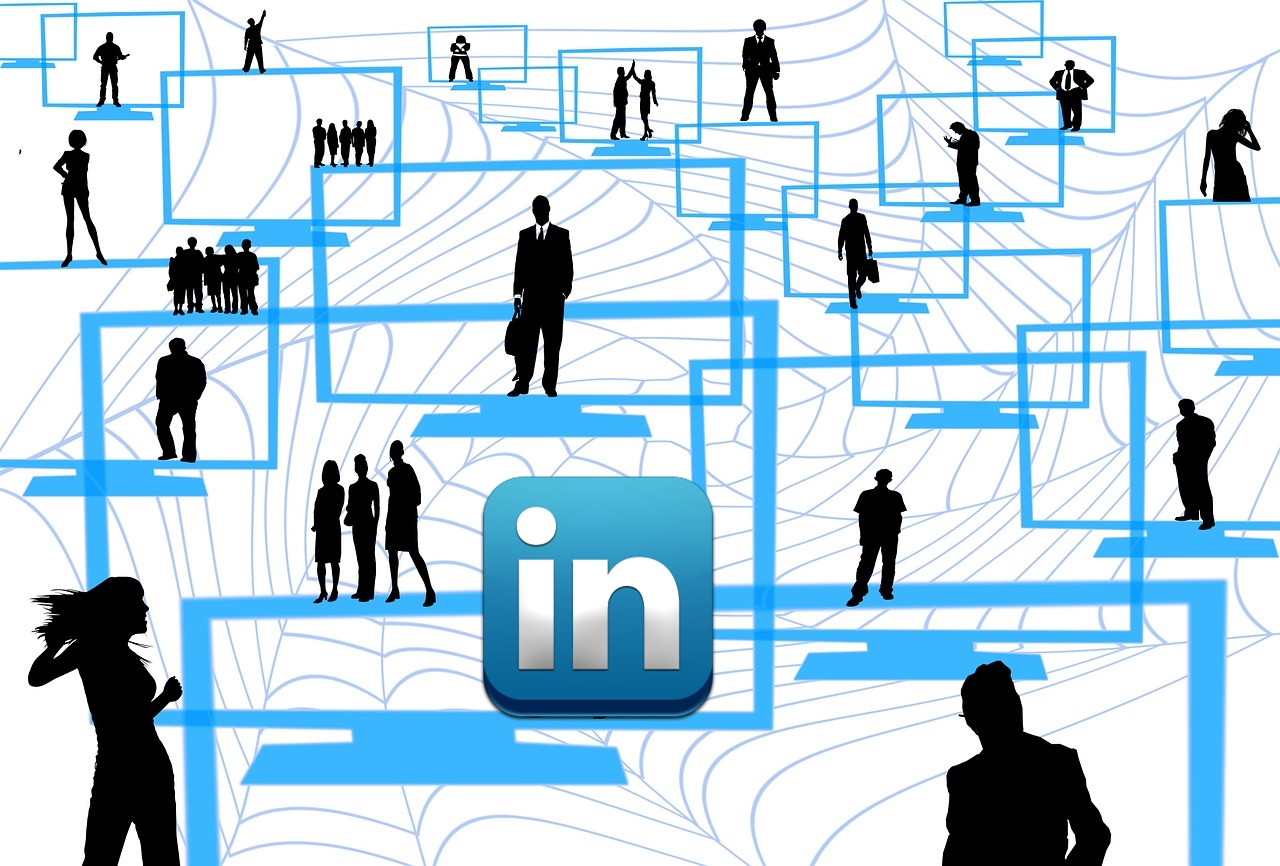 (Image Source: Greyzone mentoring)
4. Reach out to influencers in your industry
You don't want to be a one-way street. Offer value and ask for something in return when you reach out to influencers, even if it's just advice or feedback on your article. If they want more from you, let them know how they can get access.
With influencers, you are more likely to get a response.
5. Learn the art of social media marketing
For many people, this is the first step to finding clients. Don't rely on one platform (like LinkedIn) for your marketing efforts. Diversify your content by posting in Facebook groups and tweeting about industry news or trends that might interest potential prospects.
Posting helpful content on your company's account will help you grow an audience that might be interested in your services. People who need what you have to offer are likely already online looking for it, and they're more likely to turn into paying customers if they know where to find the information
Try to generate leads from different sources, share content on social media channels like Facebook that are specific to where people in the industry hang out. For example, if you're a marketing agency looking to gain more clients, Facebook groups or pages with discussions about advertising strategies might be worth following.
6. Create a list of opportunities
Don't forget to keep track of all leads you receive whether it's a contact you met at a conference or someone who responded to your advertisement. Once they're in the pipeline, make sure you follow up with them periodically or let them know what's next for their potential project
7. Use social media ads strategically
Social media is powerful because it lets you target specific groups of people interested in certain things. If you're looking to reach potential clients in your area, Facebook ads can be a valuable tool for showcasing what you have to offer
8. Become a thought leader in the space
You might be able to write about topics that are related or even create infographics and videos on those subjects
Share relevant content from other people by retweeting or liking their posts. For example, if you have an article on how data privacy is an important issue, you might want to share an article from someone else that talks about the same topic
9. Look at successful people or companies
Another way to find potential clients is to start by looking at the people and companies who are successful. Find out what they do well and try to copy them, or even get their advice on how you can grow
If you've ever seen a TV show about startups then there's always one thing that all of these businesses have in common: they market themselves and find their audience.
If you don't know where to start, then take a look at the data on your competitors or other similar companies to see how they're doing
10. Sell the results, not the tools
Sometimes people will need to buy a tool to get certain results because they just don't have it or can't afford it, but I think you should focus on selling them what they want instead of trying to sell their problem
11. Don't copy, make it better
Spend time on your SEO and social media management to increase your visibility
Launching a blog or website can help find more clients as well. Though you have this easy option of just hiring a company like ours that will do the work for you! This is especially good if you're new to the industry, looking to change your brand, or just need a little boost.
12. Go narrow in your search for new clients
It might be tempting to broaden your search for potential clients, but the more narrow you go in terms of who or what they are looking for, the easier it will be.
For instance, if you're an IT company, don't just go for any business looking to update their equipment. Rather, look for a business that has been in operation less than five years and is still using old technology
The first step of the client acquisition process should be establishing what kind of clients you want to work with. Once you know that, you can decide on a marketing strategy and target the right people.
This might seem easy to do when you're just starting in business, but as time goes by it gets more difficult. One of the best ways to find potential clients is through your friends – tell them what services you provide for help with referrals!
14. Deliver a high-quality service
You need to provide the best possible experience for your clients. You can do that by creating a good customer relationship with them – one where they feel valued and appreciated, not just another number in the queue. The more you put into it, the better results will be!
15. Be a lifelong learner
You need to stay on top of trends and new tools that can help with client acquisition so that you're always one step ahead of the game. It's not enough to just know what you're doing, but also how your competition is operating so that you can differentiate yourself from them and win over clients!
16. Create an awesome resource
Your company should have an online resource that can help people with their problems, whether it's a free e-book on the basics of your services or a complete guide to hiring you. This will help get more word out about what you do and encourage new leads to reach out!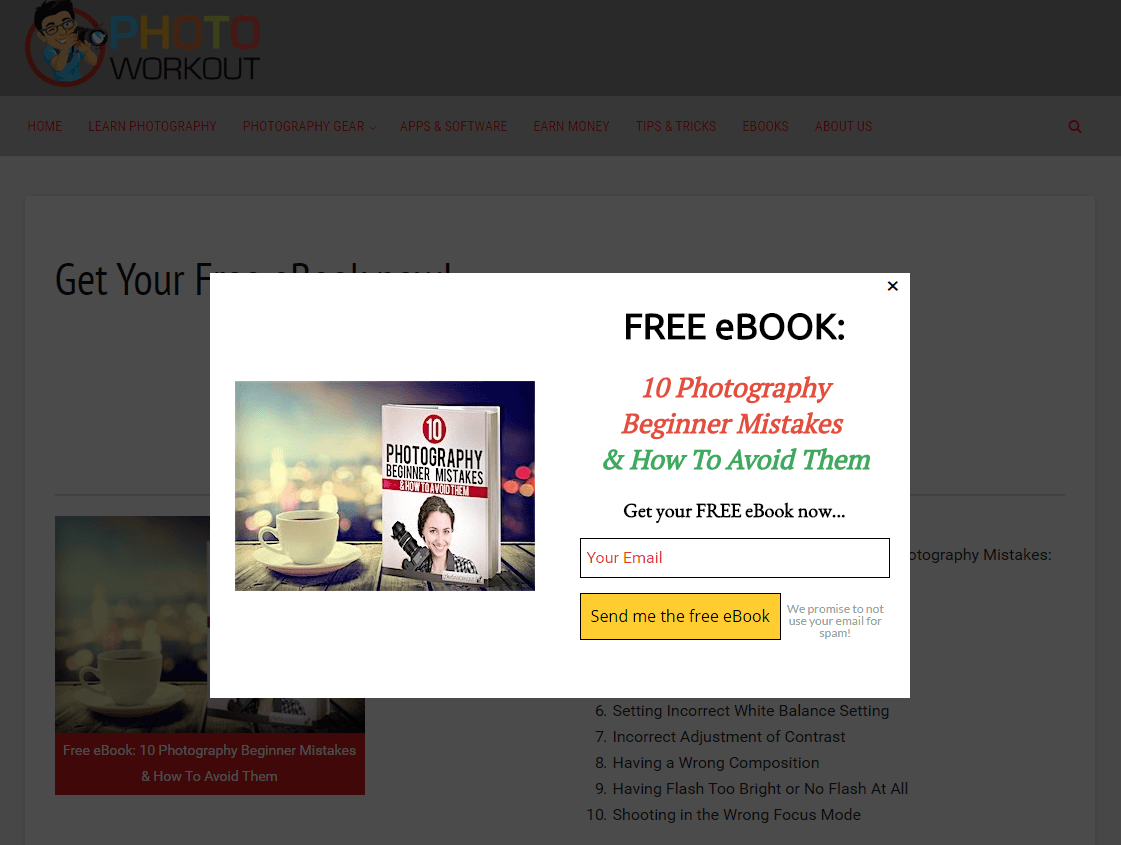 (Image Source: Instapage)
17. Add formalities to your sales process
It's not always easy to know what you're going to do when a new lead reaches out, and we don't want your sales process to get in the way of customer acquisition. This is why it can be helpful if there are formalities that need to happen before someone becomes a client, like setting up their initial consultation with you.
18. Have a qualifying phone call
You should have a phone call with your new lead before they become a client. Make sure to ask them tons of questions and understand who they are and what their needs are so that you can offer the best service for them!
19. Create an awesome first impression
When people reach out to you, it's important that they see someone trustworthy and reliable and that they don't feel like it's too big of a risk to work with you. This is why when your new lead reaches out, make sure to email or call them within 24 hours so that they know you're responsive!
Set expectations about what the client will get from working with you
You should be clear about what you're going to do for the client so that they can understand how much time and money it'll take. Be sure to be transparent with your leads!
20. Think outside the box
You can't just offer a free consultative service or some kind of coaching session. Offer something unique and valuable enough so that the lead will want to work with you! It could be an industry-specific webinar where they get expert tips from someone who has been in their shoes before, or organizational consulting for time management.
If the lead doesn't have a budget, offer something intangible in return
It may be difficult to find clients who are willing to pay you upfront, and it's hard when they don't understand what your value is yet! So if there isn't any money exchanging hands, try offering them some sort of reward that will benefit them.
Here's a client acquisition example for this strategy: a free trial of your product or service to see if they are interested in what you're offering after all.
7 Tools to Find Clients for Your Marketing Agency
Many tools can help you on how to prospect for digital marketing, and the more you know about them, the better off you'll be in your marketing efforts.
Here are a few of our favorite tools for finding prospects:
1. LeadFuze
You've got a great product or service, but you need more customers.
LeadFuze can help! It is an all-in-one marketing platform that helps small businesses get found online and convert leads into paying customers. It's like having your own in-house marketing team without the cost of hiring one.
With LeadFuze, you'll be able to create personalized landing pages for your business, run targeted Facebook ads, build email lists from scratch with our autoresponder tool, and much more – all at a fraction of the price it would take to hire a client acquisition agency.
Best of all? You don't have to do any work yourself! Its team of experts will handle everything for you so that you can focus on what really matters – running your business.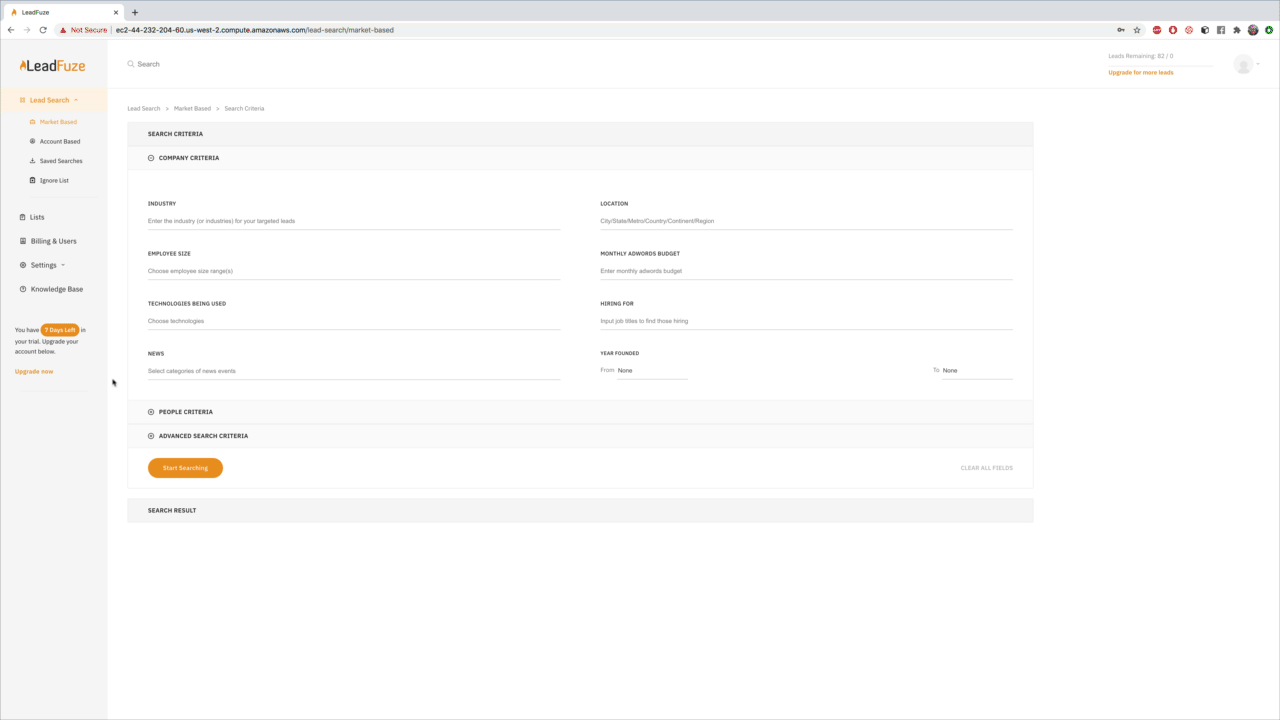 Sign up for a free trial of LeadFuze!
2. Unbounce
Unbounce lets you create, publish and test landing pages without any IT or coding skills.
Its powerful editor empowers marketers to build marketing-optimized content while offering developers the same rich JavaScript editing experience they're used to in a modern code editor.
The most important thing is that this tool provides conversion optimization for your site so that you can see how visitors are interacting with your site and understand what content resonates the most.
Now, you're probably thinking "I don't know anything about coding or IT." That's okay! There is no need to be a developer to use Unbounce – all of our features have a simple interface that anyone can use.
3. GetResponse
GetResponse helps you grow your email list and social media following.
It can track the number of people who click on a website link, allows you to create and send personalized email newsletters with GetResponse's powerful editor tool.
It also integrates seamlessly with other marketing tools so that all your digital communication channels are in one place.
4. HotJar
HotJar helps you understand how visitors are engaging with your website.
This includes heatmaps, scroll maps, and form analytics which gives you the insights needed to improve your conversion rates.
HotJar's "Recognize" feature can identify any potential problems on a web page that might be causing users to leave without converting or signing up for your product.
5. Drift
Drift helps you build real relationships with your website visitors by turning on their microphones and webcam.
It's the ultimate tool for connecting with customers in a meaningful way, which is achieved through one-on-one conversations that are automatically recorded and synced across all devices.
If there's something interesting happening at the moment (and it could be anything from a live video to a photo), you'll know, so you can take action.
6. Outgrow
Outgrow helps you turn visitors into email subscribers, followers on social media, and purchasers.
With integrations for WordPress, Shopify, Squarespace, and more than 170 other tools that allow you to import data from across the web (including Google Analytics), Outgrow gives your entire team the power to build powerful customer journeys with personalized touches.
7. GrowMojo
This tool can help you turn visitors into email subscribers, followers on social media, and purchasers.
GrowMojo also gives a team the ability to collaborate more effectively with each other through one-on-one conversations that are automatically recorded and synced across all devices.
Conclusion
Overall, client acquisition is important to survive and grow. It is important to differentiate your business from others in the same industry, and it gives you more growth opportunities.
The tips shared in this blog post can help anyone who needs assistance with client acquisition, whether they're just starting or have been doing it a while.
It is up to each person on what tactics will work best for them as there is no right or wrong way, but they may need to be willing to try new tactics as the environment changes.
Editors Note:
Want to help contribute to future articles? Have data-backed and tactical advice to share? I'd love to hear from you!
We have over 60,000 monthly readers that would love to see it! Contact us and let's discuss your ideas!