Creating job descriptions may seem unimportant and maybe even unnecessary. Many business owners and managers think that there are tons of better things to do instead of creating and maintaining their employees' job descriptions.
Some even think that their resources would be better used for sales and other important tasks–not waste their time crafting a document with limited use.
But the truth is, there's a lot more to the job than its description.
The job description of lead generation is almost the same as its definition. It will include the knowledge and expertise of lead generation and the skills of using the right tools and software.
Read more on how to be an expert in lead generation here.
What is a Lead Generation Job Description?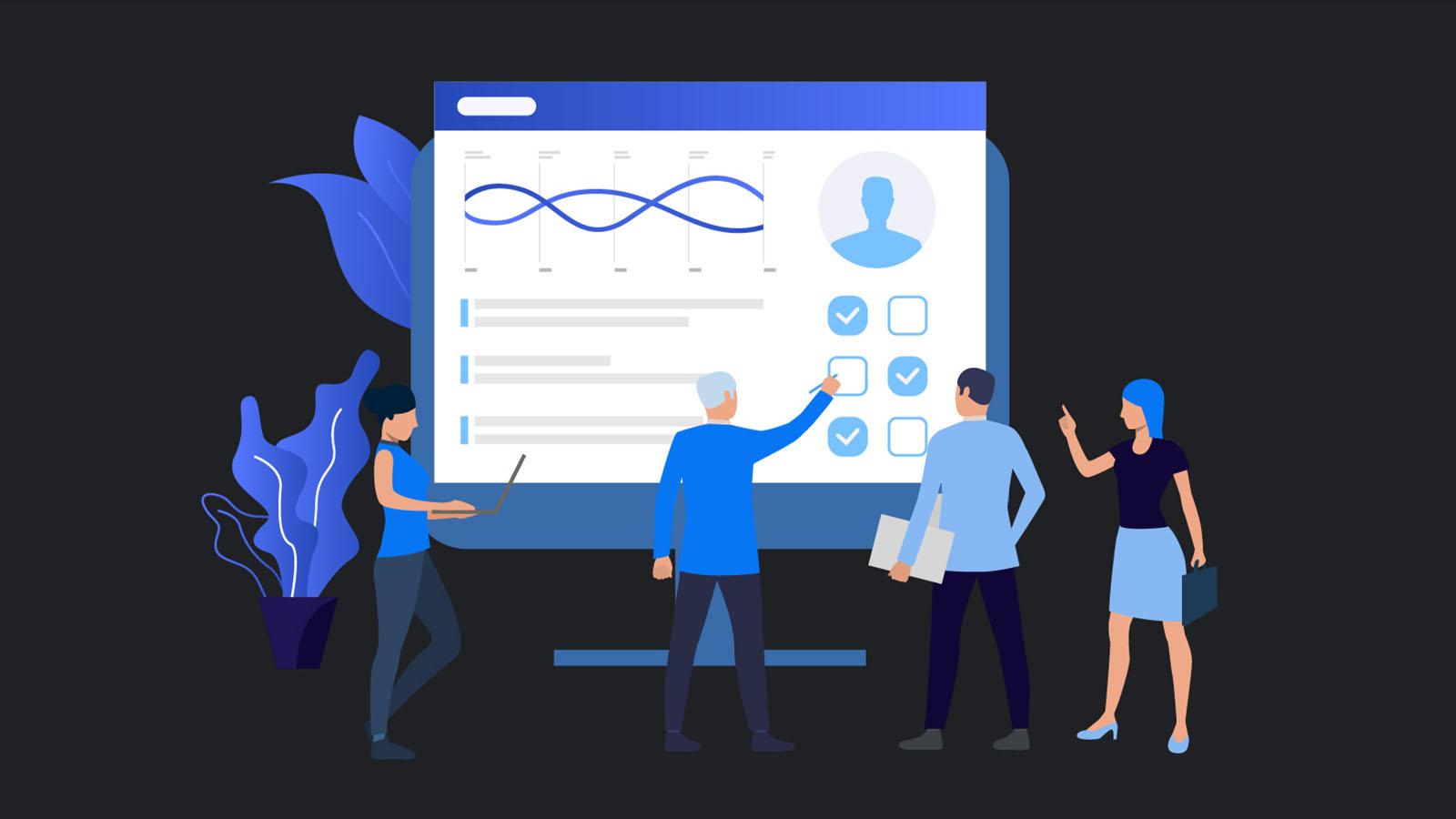 (Image Source: TopResume)
A lead generation job description is like any other job description. It is a document that provides your business' applicants an overview of the primary responsibilities and duties of a lead generation position.
It is created by certain people in your company handling the selection process of every role available. An external recruiter or the HR department also helps.
What is the Importance of a Job Description?
Although there is no law requiring job descriptions, they're still helpful tools concerning legal and practical reasons.
Aside from that, it will give the applicant a deeper understanding of what they are signing up for.
Here are some reasons why it's essential for every company in any industry:
It's a Useful Communication Tool
A job description can help you tell your employees what you expect from them. It will address the needs of your company.
If you don't communicate your employees' roles clearly, they're not going to meet your expectations. That's going to be on you.
It Can Justify an Employee's Exempt Status
An exempt employee is not qualified for minimum wage and does not receive overtime pay. These employees work by a fixed salary and not hourly, hence being exempt from overtime pay or minimum wage.
A job description to justify exempt status should first accurately reflect a specific job's duties.
When you give out a job description accompanied by a fixed salary, the exempt employee will only work on what is listed.
Moreover, other elements of the applicable exemptions should be present for every worker to qualify as exempt.
However, you can claim that a particular employee is exempt from overtime and minimum wage under the "executive" exemption to the Fair Labor Standards Act. The employee's job description should clearly state the tasks he's in charge of in the company–nothing more, nothing less.
You can specify that he manages a recognized subdivision or department in your company and supervises two or more full-time equivalent employees weekly. The job description should also include other managerial duties.
At the same time, employees that you're trying to qualify under the "administrative" exemption should have a job description that states that he regularly exercises independent discretion and judgment about significant matters.
It would also be helpful if you include duties that involve decision-making and negotiating.
It Will Help You Find the Right Person
With a lead generation job description, you can quickly identify the specific abilities and skills necessary for a position.
An excellent and precise description can give a clear view of what the role requires.
After reading it, they assess whether they are fit for the job or not. If an applicant decides to withdraw his or her application based on the job description, the employer won't be held liable for any adverse actions. Thus, helping narrow down the applicants to only those who are qualified.
It Can Help in the Interactive Process
Some federal or state laws require reasonable accommodations for people with disabilities who are qualified to work. Therefore, a job description can help with the interactive process that specific laws require.
A lead generation job description is the starting point of what you believe are essential duties. Once you have the list of responsibilities, you and the applicant can determine which of the obligations he can perform.
It is also helpful to solicit advice from professionals like therapists, counselors, chiropractors, or physicians. Those professionals can help you determine whether the individual can perform the job properly.
What is in a Lead Generation Job Description?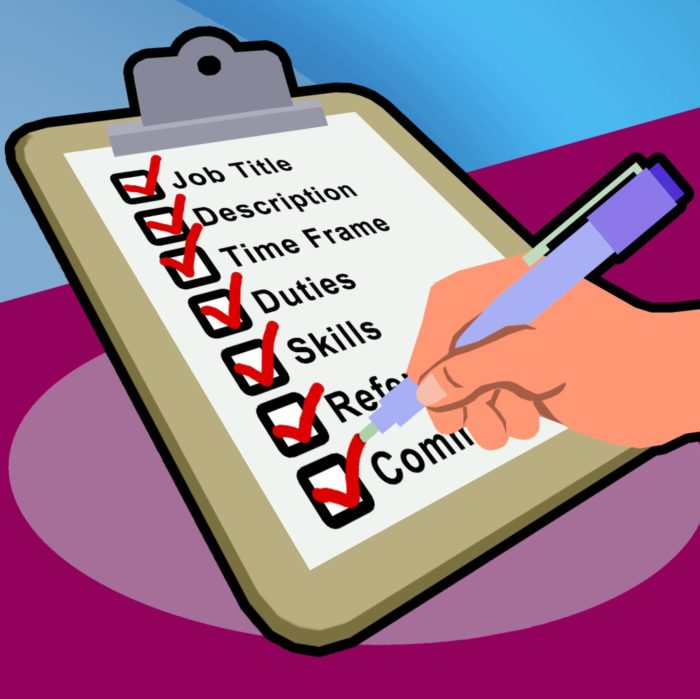 (Image Source: MORUNDA)
A well-crafted lead generation role description clearly states the essential tasks to perform, the role's purpose, and the position's primary responsibilities.
It will include an overview and a brief background of the organization and the employee's title once he or she gets hired.
Moreover, you should add a detailed explanation of the type of candidate your brand is looking for. You can highlight the educational background, professional experience, skill set, achievements, and desired personality traits.
It will also contain other information like the salary and whether it will be a part-time or full-time role.
Here are the things that are usually indicated in a lead generation description job:
Title and role summary
Employment conditions
List of duties
Work environment
Desired professional experience
Physical requirements (if necessary)
Education level and desired qualifications
Whether the employee will have particular subordinates reporting to them
Core skills required for the role
Whom the employee will directly report to
Necessary registrations, licenses, and certificates
How to Write a Clear Lead Generation Job Description?
When it comes to job descriptions, making significant first impression matters. That's why you should remember that your lead generation job description should be inclusive, engaging, and effective in engaging the right people to apply for the vacant role in your company.
Here are some pointers you can take note of in writing a good description:
Come Up with a Clear Job Title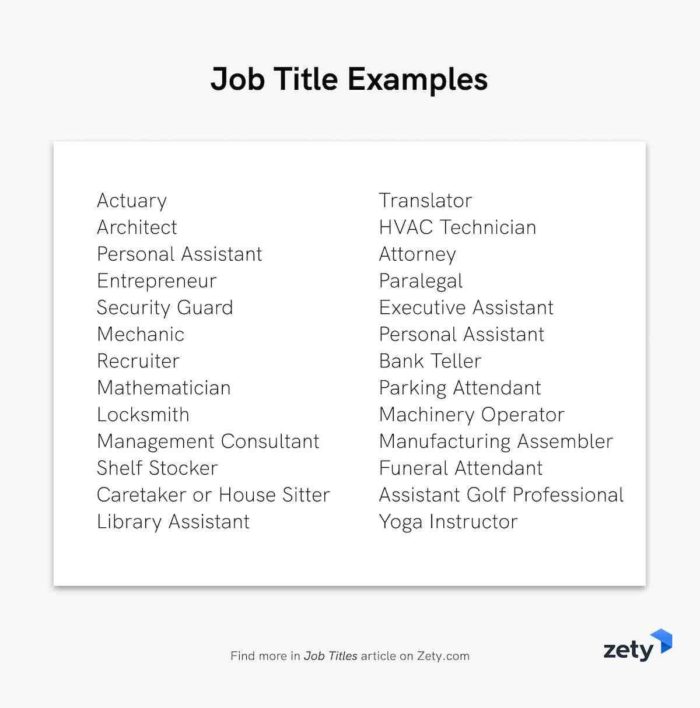 (Image Source: Zety)
Avoid using potentially discriminatory or unrealistic job titles. If possible, directly state the title of the role.
Although it's tempting to get creative with your title, it's still impractical to use misleading terms. Therefore, it's better that you go for clearer ones.
If you're looking to hire a Call Center Agent but craft a lead generation job description, you'll most likely attract the wrong applicants and miss out on qualified candidates.
Speak Directly with Candidates
An effective job listing is relatable and professional. Potential applicants usually skim lead generation job description pdf, so using confusing phrases and jargon can turn them off.
So, before you click on that publish button, make sure to double-check your lead generation job description for accuracy and clarity.
Here's a lead generation job description sample that's poorly written:

(Image Source: Resources.Workable)
And here's a better version:

(Image Source: Resources.Workable)
Describe Tasks
An excellent lead generation and content job description can help potential applicants to visualize a typical day at work.
You can break lengthy responsibilities into short and clear job duties.
For example, if you're looking for a Digital Marketing Manager, you can be specific with the job responsibilities instead of using a vague description. You can't just write down something like, "You will be working under the Digital Marketing Department."
Make sure that you craft a good lead generation marketing description. Here are the specific responsibilities you can include:
Monitor social media profiles

Measure KPIs and ROI

Manage the company's digital marketing channels such as social media, emails, blogs, and websites to ensure brand consistency
Studies show that 75% of applications are rejected before they even reach the hiring manager. To avoid this, make sure to lay out a clear and precise list of what you are looking for.
75% of applications are rejected before they even reach the hiring manager Click To Tweet
Remember that you and the hiring manager should be on the same page about the requirements for a particular role to avoid confusion in the latter part of the hiring process.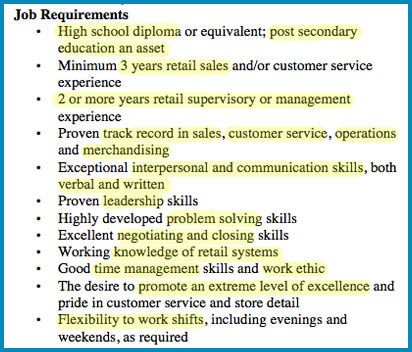 (Image Source: Hina Khan)
Sell the Job
Candidates would need a compelling reason to choose your job from the rest of the available listings or leave their current workplaces.
That's why you should also want to include the perks and benefits of the position. You can tell them your brand provides gadgets, free meals, or a high-end workstation.
You should also explain how the role he will be filling in can contribute to the organization's growth.
The fashion company, Lyst, is rocking this lead generation job description by highlighting the perks of working in their company. Take a look at the screenshot below.

(Image Source: Lyst)
Sell Your Company
Well, not literally but you know what we mean.
Your lead generation job description is your chance to provide your candidates with a glimpse of your company culture.
It would be best if you include several links to employee testimonials or pictures of your team activities.
Here's an excellent example from BambooHR:

(Image Source: BambooHR)
What to Avoid in Writing a Job Description
There are several things you need to avoid in creating a winning lead generation job description.
Being Mysterious
Yes, posting intriguing job ads is acceptable. However, you might want to avoid sounding too mysterious. You should ensure that the job title and duties are clear and complete, so your applicants know what to expect.
Be straightforward about specific non-negotiable requirements such as working hours, driving license, and other necessary certifications. By mentioning these essential requirements, you can avoid potential deal-breakers later on in your hiring process.
Research shows that more than 70% of employees are considering applying for a new job. You don't want to lose people who are good at what they do. So ditch the short and vague job posts and go for ones that have complete information.
more than 70% of employees are considering applying for a new job
Click To Tweet
Negativity
Job requirements should be listed in a clear and positive tone. Understandably, you would want to eliminate unqualified applicants, but negatively starting a statement should be avoided.
For instance, it's not recommended that you mention things like, "applicants who don't have over five years of experience will not be considered." Aside from sounding unfriendly, it can also significantly affect the candidates' view of your brand.
Always remember to be polite. Instead of pointing out how you're not going to accept applicants with no experience, you can say that proven experience is essential for the role.
Discrimination
If one of your company's goal is to create a diverse workplace, you can start by having an equal opportunity disclaimer. You have to review your lead generation job description carefully because even unconscious bias in your statement can harm your brand.
Looking for a "Sales Manager with ten years of experience" can eliminate young and talented people. At the same time, posting a job ad that says "looking for salesmen" can imply a gender bias.
Fortunately, there are specific tools like Textio that can help you come up with gender-neutral job descriptions. 
Forgetting About Structure
A winning lead generation job description should be clear and attractive. Most job seekers today are checking for job ads using their mobile devices. That's why it would be best if you craft easy to read ads.
You can avoid narrative-style paragraphs and opt for bulleted points instead.
Moreover, you can add well-structured sections to separate requirements from duties and must-have skills.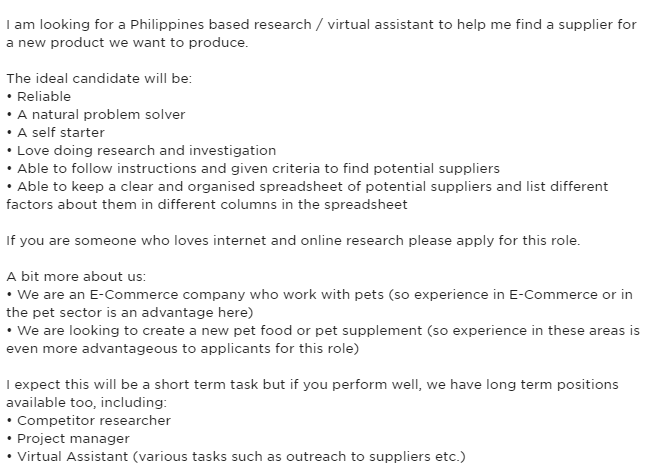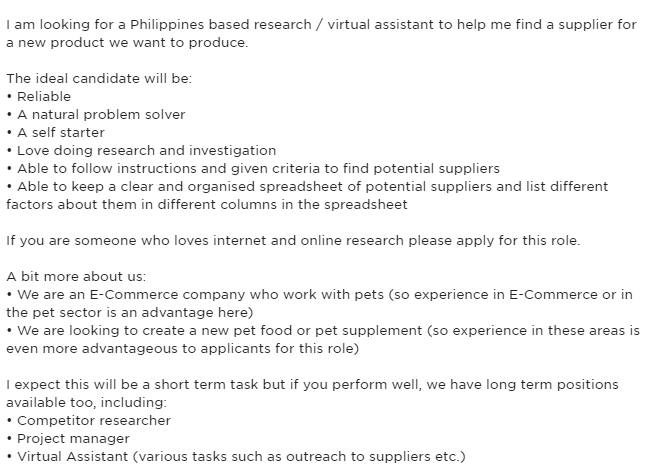 (Image Source: Upwork)
Asking for Too Much
You don't need to include unrealistic requirements as they can be off-putting. If you want the best results, you should only mention what you require from your potential employees and what they can acquire from the job.
In short, you only have to include must-have skills.
In case you already have a particular person in mind that you think would be perfect for the job, you can contact the person directly through email. That way, you can make the process easier.
Samples of Lead Generation Job Description
Below you can find great examples for sales lead generation description and other roles.
Sales Associate
A Sales Associate is responsible for dealing with customers' queries about the company's services or products. You must update your knowledge regarding the brand's policies and offerings.
Dealing with customer complaints is a crucial part of this role. You need to empathize with your customers to get a good idea of what they want and need. It is to turn a frustrated client into a happy one.
Another critical responsibility of this position is maintaining the presentation of the displays, signage, products, and sales floor.
Responsibilities:
Providing excellent customer service, improving merchandise engagement, responding to questions and greeting customers.
Achieving established company goals.
Increasing store sales.
Maintaining sales floor's orderly appearance.
Cross-selling related products or services to increase customers' total spend on our brand.
Requirements:
A high school diploma or an Associate's degree.
A professional appearance.
Perform basic math.
The ability to read and write.
The ability to roam around the sales floor or stay in a particular area standing up for an extended period.
Sales Manager
Our growing company is searching for a Sales Manager who will be in charge of organizing and supervising people on our sales team. You will be tasked to manage corporate sales by coordinating with our marketing department, achieving planned goals, and creating business plans.
You will also be responsible for facilitating the sales team's ongoing training, crafting an individual sales goal, and overseeing your team's performance and activities.
Responsibilities:
Understand our target market and how they relate to our company's products.
Improve the sales team's performance by providing proper motivation and counseling and keeping their product knowledge up-to-date.
Coordinate with the lead generation marketing team.
Report results and track sales as necessary.
Meet planned sales goals.
Requirements:
Bachelor's degree in business or any related field.
Experience in customer relationship management.
Excellent oral and written communication skills.
Ability to lead a sales team.
Administrative Assistant
We are seeking to hire a master multi-tasker with an energetic attitude and excellent communication skills, both written and verbal.
You are expected to make travel arrangements or reservations and provide professional and polite assistance over the phone and other available communication channels. You should always be prepared and responsive.
Responsibilities:
Foresee others' needs to make sure that they will have a smooth-sailing experience with our company.
Greet and assist visitors.
Screen phone calls and connect them to the appropriate party.
Book appointments and manage schedules to avoid time conflicts.
File and generate reports, reorder supplies and set up meetings.
Requirements:
Associate's degree in any related field.
Excellent typing and computer skills.
Multilingual may be preferred.
Prior experience in administrative tasks.
Account Manager
We are seeking communicative candidates who are passionate and proactive about company products and the customers they serve. You will serve as the point of contact for clients.
You will be building beneficial and long-lasting relationships with your contacts. It expected to determine which product would fit a particular client's needs.
Responsibilities:
Act as a client advocate while focusing on improving customers' experience.
Resolve complaints and prevent additional issues.
Keep accurate records of account notes and inventory.
Fulfill clients' needs by collaborating with internal departments.
Communicate with customers to understand their pain points and make them understand the value of the company's products and services.
Requirements:
Bachelor's degree in communications, sales or any related field.
Exceptional written and verbal communication skills.
Strong problem-solving skills and the ability to adapt to the environment and certain situations.
Ability to collaborate with others within or outside the company.
Accurate and extensive product knowledge.
If you need a sample lead generation agent job description, you can check out the sample job ad below.
Lead Generation Representative
We are actively searching for an enthusiastic and dedicated salesperson to join our fast-growing sales team. You will be responsible for developing a lead generation program and nurturing outbound and inbound sales lead campaigns.
Lead generation roles and responsibilities:
Prospect, generate, qualify, process and follow up on leads.
Collaborate with the marketing team to create lead generation strategies.
Solve complex technical integration issues and solutions.
Achieve appointment and sales lead gen quotas.
Best Sites to Post Your Job Ads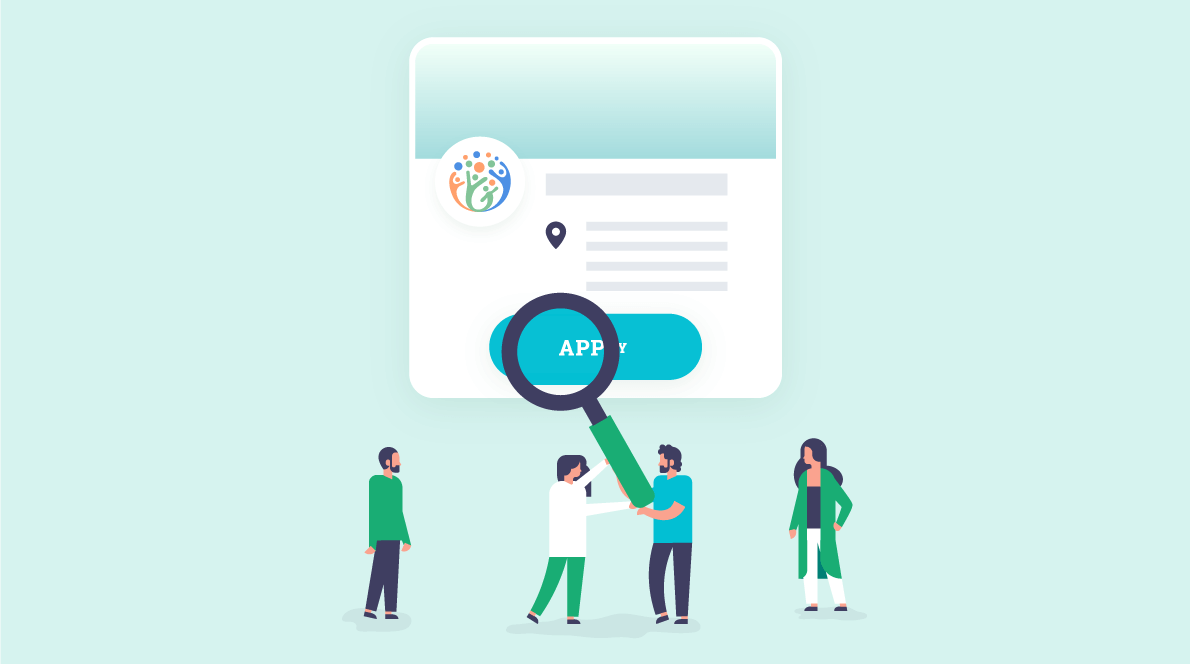 (Image Source: Workable Resources)
Like the classified ads in a newspaper, several websites allow companies or recruiters to post their job ads. Some of them are even free to use. This means you can get a few impressive candidates without spending a single dime.
However, you must make sure that you write a good lead generation job description.
Now, the question is, where can you post job openings?
Here are some of the top free job posting platforms for employers:
Indeed

Perhaps you have read about this site before — or maybe even tried using it. Indeed is a very popular website that lets you use its job posting options for free. If you need more talent later, you can increase your posts' visibility by buying a sponsored posting.
Adzuna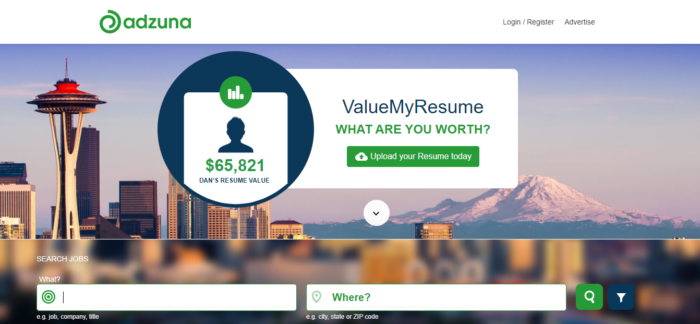 This website started in the UK and gained more popularity globally over the years. Every month, Adzuna gets millions of visits from applicants. If you want to try out this site, you can post one job opening post for free.
Craigslist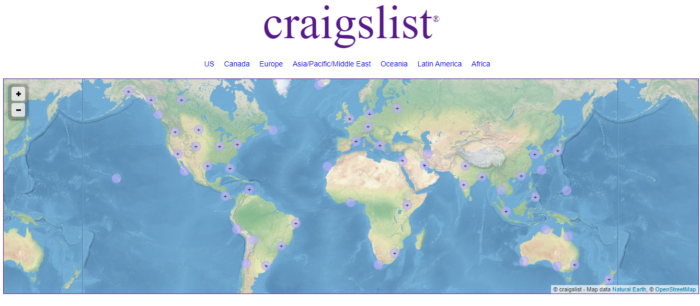 Yes, you can also advertise jobs on Craigslist. However, you may want to check whether there are fees as it charges employers from particular locations like San Francisco.
Glassdoor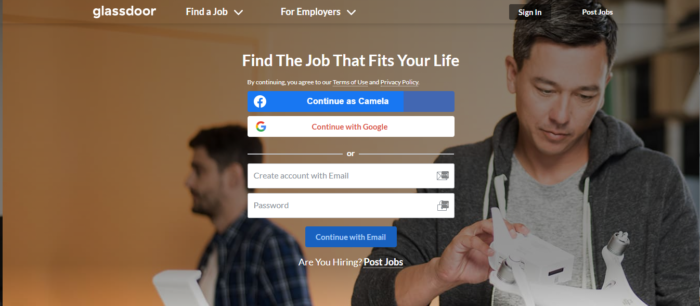 You can post jobs for free on this website if you subscribe to its seven-day trial. To make sure you will enjoy its full benefits, you can create an employer account for free. Better features are available if you upgrade to premium.
If you want to search for applicants yourself instead of being approached, you can always use LeadFuze to look for qualified candidates.
LeadFuze can help you find the best sales talent nearby. It can provide you highly qualified prospects who can be the perfect fit for your job openings. All you have to do is set a criteria.
For instance, you're posting a business development lead generation specialist's job description on several sites. Searching for a suitable person for the job can be made easier by LeadFuze. Just use some keywords related to the position like "lead generation + specialist."
What's even impressive about this site is it will show you relevant keywords that can help you with your search.
The account-based search is the perfect tool from LeadFuze that can help you look for the best applicants.
Finding Specific Accounts or Leads
LeadFuze allows you to find contact information for specific individuals or even find contact information for all employees at a company.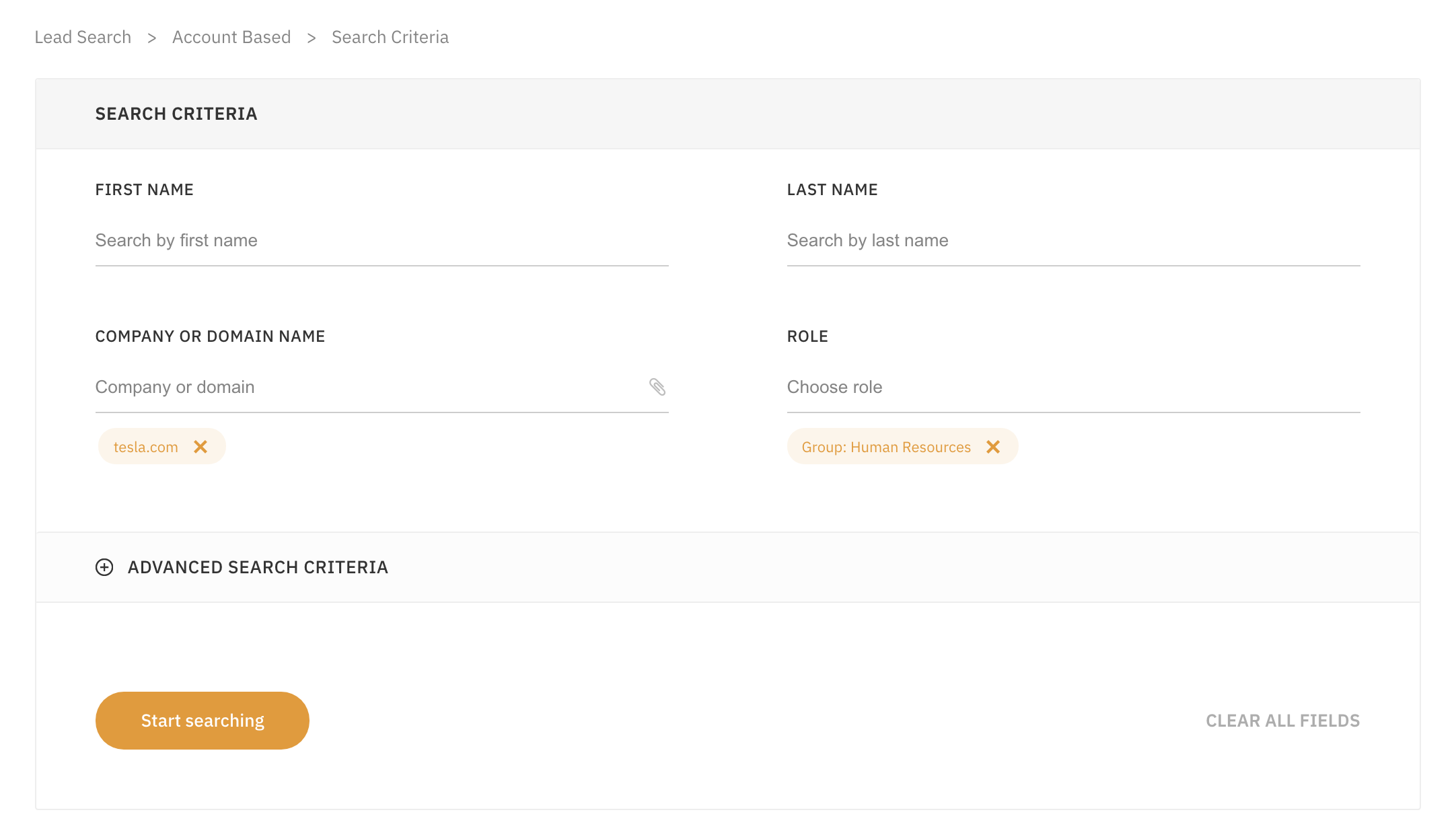 You can even upload an entire list of companies and find everyone within specific departments at those companies.
Conclusion
A well-crafted lead generation job description can go a long way. It can help open the door for an excellent and smooth hiring process.
It is vital to pique potential employee's attention with creative job ads.
When creating a job post, make sure to be straight forward and honest. Include what to expect, how the working environment is, and so on. Be specific with the tasks and roles as this is what the employee will be applying for. When you do this, you'll surely attract the right applicants who you know are perfect for the job.
Editors Note:
Want to help contribute to future articles? Have data-backed and tactical advice to share? I'd love to hear from you!
We have over 60,000 monthly readers that would love to see it! Contact us and let's discuss your ideas!