Here's a great resource for new sales reps including a sales quota definition and detailed explanations about all things related to sales targets.
LeadFuze has a goal to kill the cold call by enabling sales reps, managers, and small business owners to close more deals. Part of this process is laying out certain sales terms. Today, we'll be targeting the sales quota definition.
We hope it provides new and hopeful reps with a solid foundation for their goals and sales managers with a place to send their new team members for quick reference.
Let's dive in.
What is a Sales Quota?
In the most basic explanation possible, we define sales quota as this:
A target number of either a.) deals closed, or b.) revenue earned within a certain time period. Typically, the time period is a month. Other time periods tabulated include quarterly and yearly.
Sales quotas and targets are used by employers to gauge performance of their team as well as forecast revenue for the business.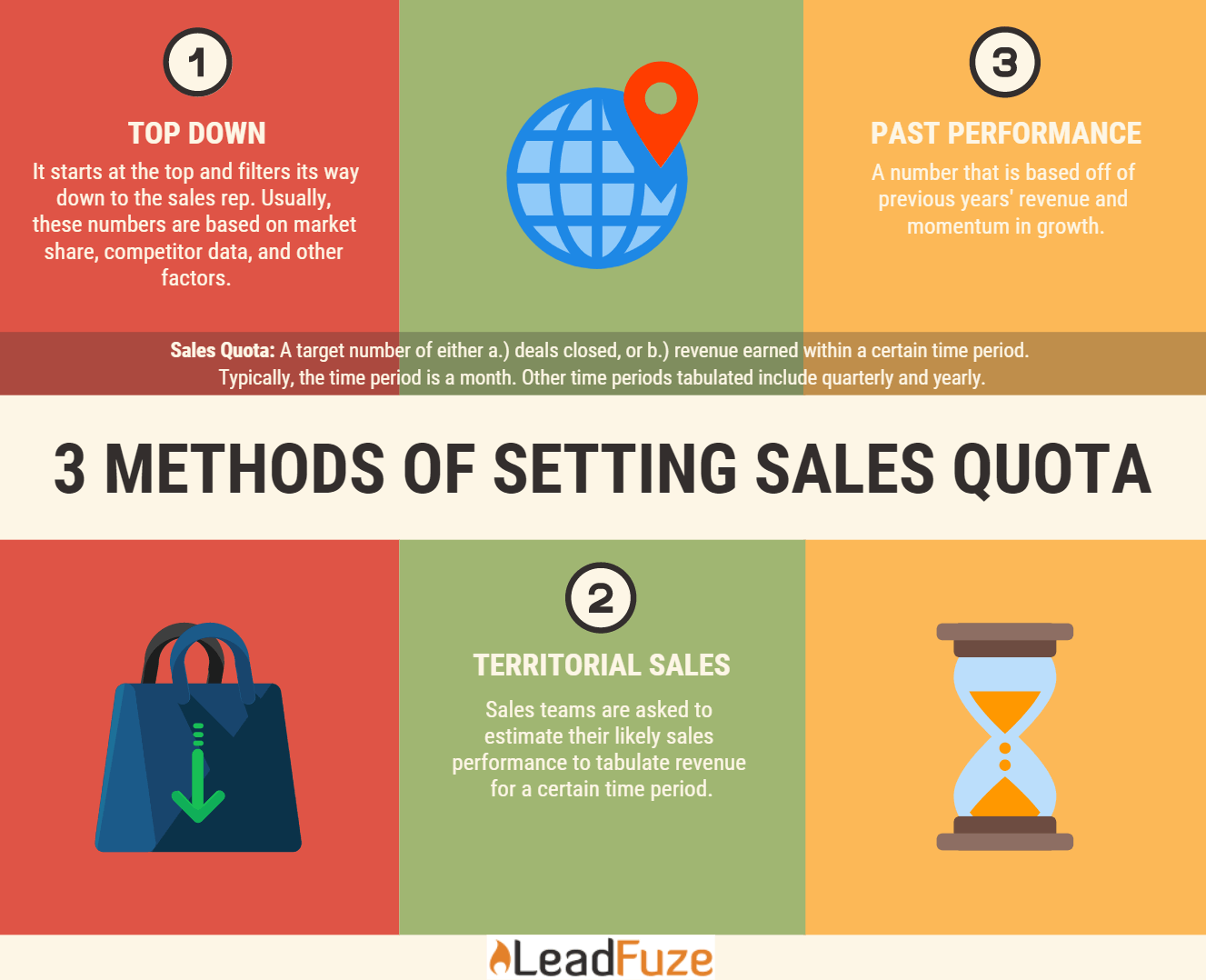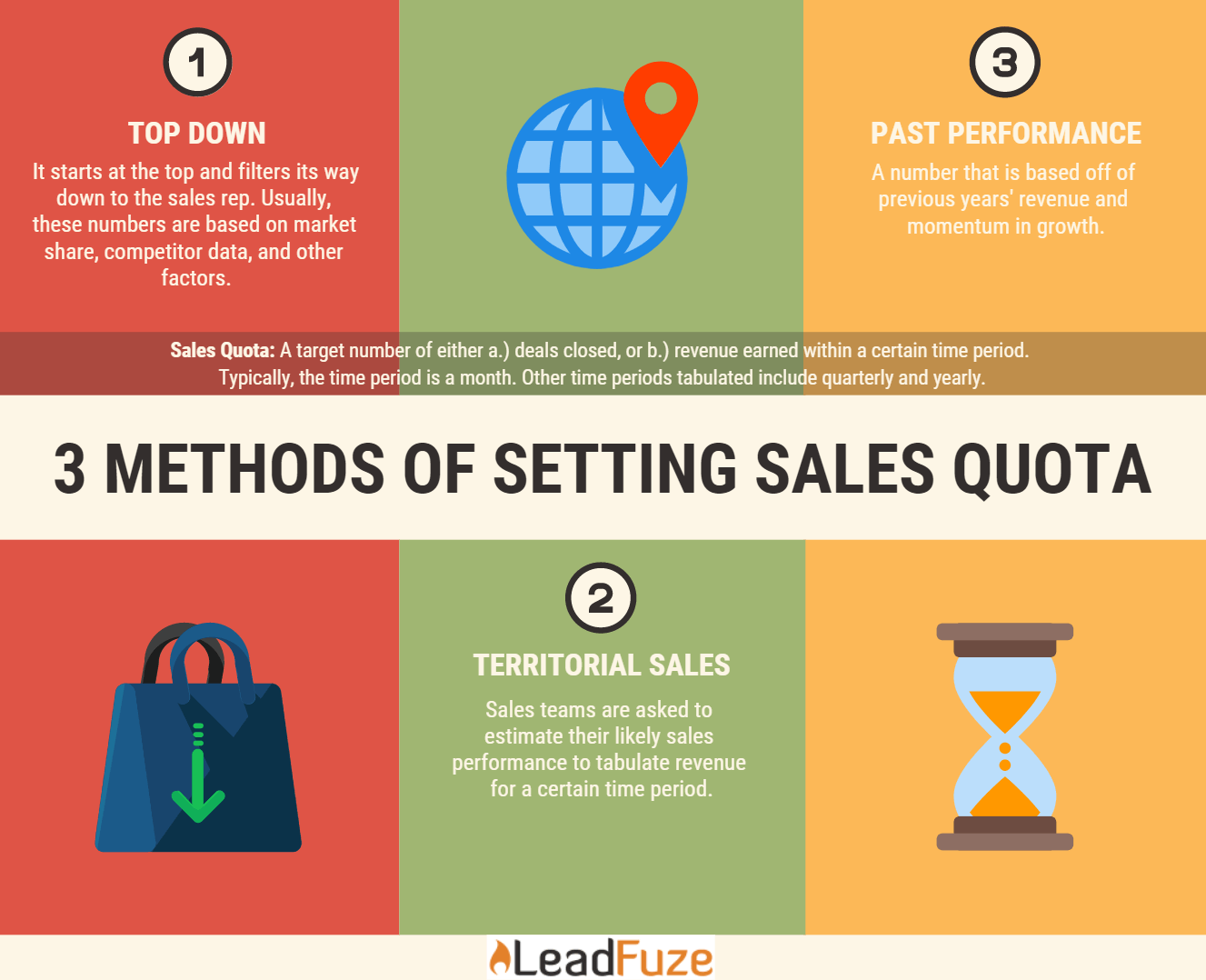 Methods of Setting Sales Quota
There are three main types of sales quotas with examples (further down) that we'll cover quickly.
Top Down: This quota starts at the top and filters its way down to the sales rep. Usually, these numbers are based on market share, competitor data, and other factors.
Territorial Sales: Sales teams are asked to estimate their likely sales performance to tabulate revenue for a certain time period.
Past Performance: A number that is based off of previous years' revenue and momentum in growth.
Note: Many companies use a mix of two, or even all three, methods to come up with sales quotas.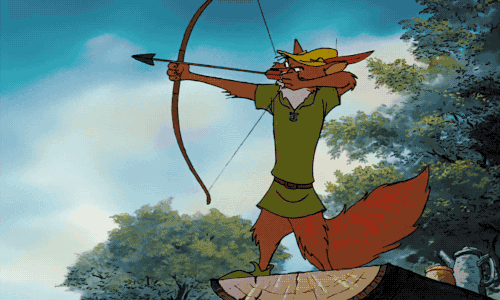 This is all part of something called sales quota planning. Once this process is done, those numbers will be broken down into monthly, quarterly, and annual timeframes and doled out to individual reps and teams.
The Importance of Sales Quotas
It's as critical to understand both the importance of sales quotas and the sales quota definition itself. The objectives of sales quotas are to motivate reps and forecast income.
The objectives of sales quotas are to motivate reps and predict forecast income.
Click To Tweet
Individually, quotas are great for estimating your commission, income, and performance. For managers, targets help determine who is making it on your team — and who's not. Small business owners can calculate revenue and forecast growth.
How to Calculate Sales Quota (for Employers)
You take the amount of expected revenue you believe is possible for the year in question. Next, tabulate how many new customers/deals are necessary to hit this goal by finding out your average revenue per customer. Finally, divide the number of new clients needed into the 12 months and again by the number of sales reps on your team.
Voila! Your quotas are set.
Example Template
Revenue Last Year: $750,000
Sales: 1000
= $750/sale
Target Revenue for Current Year: $900,000 (20% Increase)
Target Sales: 1200
Sales/Mo: 100
Sales Reps: 5
  Quota = 20 sales/month per rep
How to Calculate Sales Quota (for Reps)
For reps, you'll need to make a different kind of calculation and we'll help you out, too. It begins with the number you have been given (aka, your quota). But you won't be forecasting sales or looking at revenue per client. As a result, your calculations are entirely different.
Let's look.
Example
Sales Quota: Close 5 deals each month
In order to make this number of deals, you'll need to find out how many deals you currently close and the number of leads it took you to get those deals.
If you're currently closing an average of 4 deals per month, one more is a 25% increase. So, you'll need at least 25% more qualified leads to average your quota. Let's take a closer look at the math to help really get a feel for it.
Currently Average: 4 Deals/Mo
New Quota: 5 Deals/Mo
Current Number of Leads Prospected/Mo: 200
Calculation: 200 (leads) X 1.25 (for the 25% increase) = 250 leads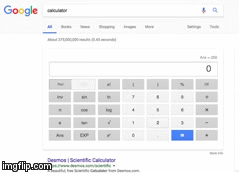 Once you have the number of leads you need, it's a matter of reaching out and getting a conversation with sales qualified prospects.
And that's where our promised resources come into play.
3 Resources to Help you Hit Your Sales Quota
The primary purpose of this post is to give a sales quota definition. But I feel it's necessary to give reps a springboard toward meeting their sales targets. You can do this in two ways:
Improve your sales skills — Closing a higher percentage of the leads you typically obtain.
Increase the number of leads — Closing the same percent, but increasing the number of pitches.
Here are a few resources for continued reading (relating to both):
There you have it. The most detailed sales quota definition we could muster. If you know someone who has recently started (or thinking about starting) a sales career — we'd appreciate a share.
Editors Note:
Want to help contribute to future articles? Have data-backed and tactical advice to share? I'd love to hear from you!
We have over 60,000 monthly readers that would love to see it! Contact us and let's discuss your ideas!