Wanting to sell goods but don't have the time to produce them? Then you might want to try white labelling.
White labeling is removing a product's brand or creating a product that lacks a brand for the purchaser to rebrand the purchased product. It is particularly similar to mass-produced products–for example in China–and then bought in bulks to be rebranded or renamed.
White-label products are re-brandable and re-sellable items that are produced by one company meant to be rebranded and resold by another.
How Does White Label Lead Generation Work?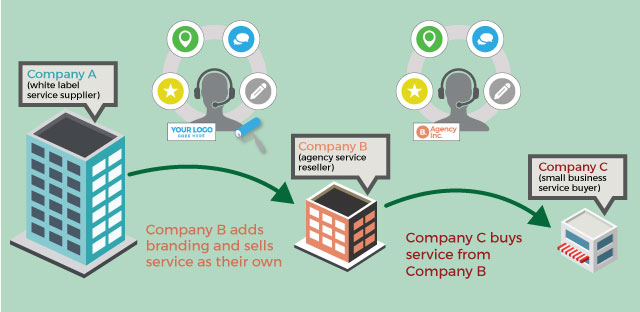 (Image Source: Vendasta)
White-labelling makes providers gain access to a distribution network through resellers. The resellers can also expand their product and service lines easily without having to produce their own goods.
Anonymity is fundamental to white label. The consumers who are buying the end products are totally oblivious to the fact that it was originally produced by a white-label provider.
Aside from current customers, you can increase profitable leads with LeadFuze market-based search.
Need Help Automating Your Sales Prospecting Process?
LeadFuze gives you all the data you need to find ideal leads, including full contact information.
Go through a variety of filters to zero in on the leads you want to reach. This is crazy specific, but you could find all the people that match the following: 
A company in the Financial Services or Banking industry
Who have more than 10 employees
That spend money on Adwords
Who use Hubspot
Who currently have job openings for marketing help
With the role of HR Manager
That has only been in this role for less than 1 year
Just to give you an idea. 😀
Services To Look For In a White Label Generation Company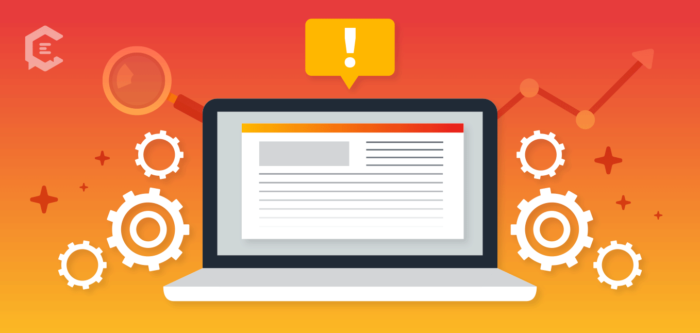 (Image Source: ClearVoice)
1

Appointment Setting

Larry Myler of Forbes described appointment setting as one of the most challenging aspects of business development. It is also the most significant barrier in growing a company by increasing its sales.

He believes that it is practically impossible to make sales without directly speaking to a prospect first.

This is true with start-ups and small businesses that are desperate to grow.

Appointment setting is an undertaking where a company offers a first impression to a prospect using any means of communication to persuade him/her into meeting with a salesperson.

The primary goal of the appointment setting is to turn prospects into interested buyers. To achieve this, they must first contact potential clients to introduce the company. After that, discuss its products or services.
List of the Top Appointment Setting Companies in the United States
CIENCE Technologies
SalesRoads
Belkins
VSA Prospecting
Intelemark
2

Search Engine Optimization ( SEO )

9 out of 10 online experiences start with a search engine which is most likely Google.

SEO is the process of making your website appear in search engines like Google–to rank your page among the top search results for certain keywords and phrases.

9 out of 10 online experiences start with a search engine which is most likely Google Click To Tweet

White label SEO solutions is delivered in the form of a platform or service designed to optimize a client's digital content.

Marketing agencies can also re-brand these solutions and sell them as their own. Independent businesses can also use a white label SEO solution solely for their purposes.

Businesses in all industries now recognize that they need to be the first name that comes up in the search results when people around the world use search engines to look up their every need.
List of the Top White Label SEO Companies in the United States
3

Digital Advertising
(Image Source: Combo App)
Publishing optimized content and web copy increases traffic but many businesses still rely solely on digital advertising to generate leads, traffic, and sales.
A wide variety of services can be categorized under digital advertising, and this is one of the reasons why teaming up with a white label lead generation company can be extremely effective.
A white label lead generation service agency can manage PPC campaigns, generate ROI Reports, track real-life metrics, and create and manage ad campaigns on platforms like YouTube and Facebook.
And as an advertising agency, you can as well resell all of these digital services to your small business clients.
Pay-Per-Click advertising is one of the most effective methods for digital promotion. White label PPC services is a very affordable and effective option that allows resellers and clients to upgrade with ease.
It saves time and money effectively, as is a vast amount of room for markup without taking on any management hassles yourself.
List of the Top White Label Lead Generation Digital Advertising Agencies in the United States
4

Graphic Design

Having a high-quality and relevant written content isn't enough. You also need attractive graphics to go with it. These two components are inter-woven to pull in readers and increase the time spent on the page.

In a white label graphic design, the specialist creates a set of well customized graphic design work that marketing agencies can resell to their clients.

When a marketing agency offers a graphic design as one of their white label lead generation services, they are also offering a means of improving SEO rankings.

List of the Top White Label Graphic Design Companies in the United States

1. Xhilarate: This company uses design skills for web design, graphics, logos, prints, and packaging to create great brand experiences for clients.

2. MaxMedia: MaxMedia is an experienced design company that is located in Atlanta. They specialize in delivering provocative content and interactive experiences to small, midmarket, and global companies, typically in media, retail, and telecommunications.

Their Services include UI and UX design, 3D graphics, custom software development, and storytelling.

3. Huncwot: This creative agency specializes in interactive design and smart technology solutions. Services include animation, art direction, branding, content, web development, and UI and UX design.

4. The Yard Creative: The Yard Creative provides branding, market research, graphic design, and more.

5. VerdanaBold: VerdanaBold handles presentation design and graphics for a food ingredient company. They are known to work closely with clients to create presentations and infographics based on messaging, research, and data.
5

Social Media Marketing

There are over 3 billion social media users all over the world which makes it the best place for marketing.

There are over 3 billion social media users all over the world which makes it the best place for marketing Click To Tweet

If you wish to increase your business growth, consider investing in a social media marketing agency or consultant.
They are experts in social media marketing. They work to improve your social media presence which includes prospecting, advertising, etc.

List of the Top white label Media Marketing Companies in the United States
LYFE Marketing:

 LYFE Marketing offers social media management, PPC, social media advertising, and SEO services. This agency aims to help companies increase their sales through social media and marketing.

Thrive Internet Marketing Agency:

 This agency has been providing digital marketing consulting and management services that include website design and development, search engine optimization (SEO), PPC management, social media marketing, conversion rate optimization (CRO), Amazon marketing services, video production, and more. 

OpenMoves:

 OpenMoves SEO is a digital marketing company that specializes in SEO, social media marketing, PPC advertising, and email marketing for its small-to-medium-sized clients. 

Volume Nine:

 Volume Nine is a digital marketing agency that specializes in search engine marketing (SEO and PPC), content marketing, and all things social media marketing.

 

SociallyIn:

 SociallyIN is a social media agency that helps businesses create content and develop social media strategies.
Benefits of White Label Lead Generation Digital Agency Services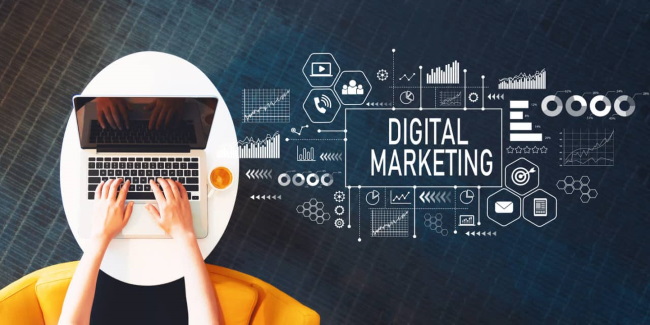 (Image Source: Tech Crates)
1.) It Makes it Possible To Add Service Offerings
Many agencies started out in the business doing just one thing or having just one type of service.
Although you provide great services, clients will need more than what you already offer, therefore you will want to become more of a full-service agency in order to keep your clients and offer them more value.
Truth is, the more you can do, the more services you can offer to your clients. You can be their one-stop-shop and reduce that vendor clutter they have been facing.
2.) They are Completely Scale-able
When you choose white-label digital agency services, all you need do is bill the client. There is an on-boarding process in place and getting the agency running to your standards and preferences. When your clients encounter issues, the white-label digital agents will run the support and do the heavy lifting for you.
3.) It Costs Less
Instead of having the hassle of creating products on your own, spending thousands of dollars on a single product alone, white label companies do the job for you.
You can purchase their products in bulk for a much lower price and give you ones that are of higher quality.
4.) You will Have a Team of Highly Trained Agents Focused on Your Business
You won't have to deal with the stress of additional resources and training. Hiring a team of experts can take the weight off your shoulders and have them work for your business.
Apart from the quality of the products they produce, you can also take advantage of other services they offer.
5.) Improve Customer Interaction and Brand Visibility
Since you have a team of highly skilled workers working on your products, you can assure your customers their satisfaction, increase your sales, and boost your brand.
Benefits of Using a White-Label Digital Marketing Software
(Image Source: Talk Business)
1.) You Benefit From Your Partner's Experience and Resources
There are awesome solutions from companies that have been in the game for a while. They have had a lot of time and experience developing this software and have been continuously improving it from the get-go.
If you can white-label such software, your agency will benefit from their track record, experience, and ability to move forward with the confidence of working with a strong company.
A developing software can be technically demanding and also risky. It requires a lot of resources to build, maintain, and improve.
2.) You Will be Able to Expand Your Offers Quickly
White-labeling makes it possible for you to offer a product with your brand on it relatively quickly.
After completing onboarding and training, you can start selling the software as your own. By evading all of the extra legwork required to develop your software, it ultimately frees up your time and energy, making it possible for you to focus on what you do best, which is marketing.
If you are white-labeling more than one product, you are automatically expanding into more markets and selling more products to your current customers, thus increasing your scope and depth.
This, in turn, allows you to scale and grow your own business much faster than trying to develop software yourself and with very few barriers.
3.) It Generates a Steady Cash Flow
We have all become accustomed to paying a yearly fee for the software and cloud-based computing.
Software accessed over the internet has gone away with purchasing a yearly software license; Companies now charge monthly for software tools.
This distribution of monthly recurring revenue helps keep your cash flow steady.
Also, offering additional products and fantastic customer service will help keep your clients coming back to you.
4.) There is a Mutual Need and Understanding of Success
Your white-label partner will want to see you succeed because your success is ultimately their success.
If you can successfully make a business from reselling their software, you will likely continue to be a customer.
Your white-label partner will also want to keep you as a customer!
Therefore, they are always there to help you with whatever you need to keep selling. They will help in the growth of your company just as a true partnership should.
This includes offering training, support, and materials to help you stay an expert on the software, as well as marketing materials to help you pitch to your customers.
What to Look For in a White-Label Partner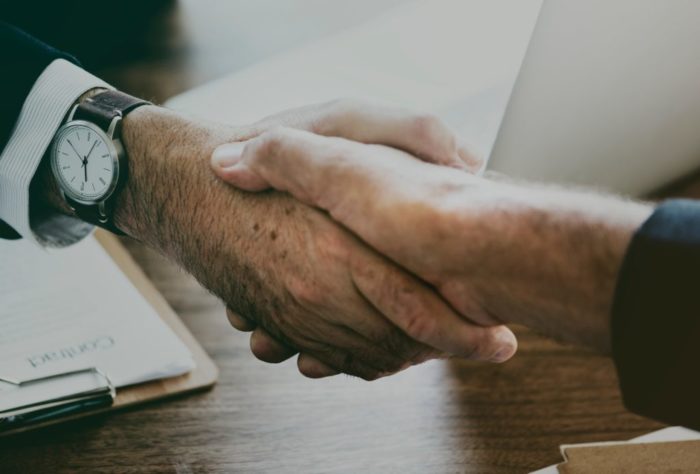 (Image Source: 51 Blocks)
1. Similar Goals and Vision
It is vital to find a white-label partner that has visions or goals that align with yours.
Bear in mind that this will be your strategic business partner, and you want to make sure this is a good fit.
2. Solid Product or Service
Be sure to look for a partner that has a solid solution, whether it is a software or a service.
If it is software, see to it that they continuously improve their product and are willing to make improvements based on your suggestions.
3. Good Reputation and Remarkable Track Record
Find out if they are honest and transparent. Also, find out if they have a good reputation in the industry.
Do your research on the business, find out how long they have been around, and if they are considered an expert in the industry.
It's also a good idea to look for client reviews and testimonies.
4. Experience Being a White-Label Partner
Make sure they have experience and knowledge of being a white label partner. White-labeling software and services are more engaging than just adding a logo to an existing product. It requires unique, strategic, and well thought out processes.
5. Offers Stellar Service and Support
Find out if there is a clear and organized method for onboarding and training for your business so you can start selling soon.
Make sure that they have adequate resources to help you continue to learn and grow.
Don't forget to pay attention to how fast they have been responding to you, as this is a good indication of how organized and attentive the company is.
Lastly, take note of their customer service. Are they empathetic? Do they know what they're saying?
6. Proof of Performance Through Reporting
Find out what kind of reports or analytics they offer so that you can provide a proof of performance to your customers.
You must see to it that the products and services are worth it and are helping the business. Otherwise, your clients will have no reason to stick around.
Request for reports of their past performances and see if they live up to your expectations.
7. Contract Terms are Clear
Check that they have a detailed contract process and are clear about the terms and conditions.
Make sure that their conditions are realistic and not unreasonable.
Read the whole thing. Don't hesitate to ask questions before signing on the dotted line.
8. Make Sure to Test Drive the Product or Service Before Use
How can you tell if a service or software will work for your business if you haven't used it before?
You should be able to test the software or play the part of a potential customer with their digital agents to learn how their service models flow and work for your business.
Conclusion
White-labeling does not mean losing your brand's identity. It is looking for products that accurately represent your brand.
You should have a defined brand and core that stems from your company vision and goals. Try to offer something unique to stand out from the digital marketing crowd.
Other agencies will be working with these suppliers as well, so do your best to stand out and make your product the best among the rest.
As convenient as it is to use their white-label materials, you should try to mix it up where you can and add a few pieces of original content as much as possible.
Just because you are white-labeling your digital agency product or services, doesn't mean you have to stop practicing the art of marketing your business.
It can be quite overwhelming to find a partner in digital marketing who's as dedicated to your clients and the success of your own business as you are. But working as a team with a reliable white label lead generation agency can help you bolster your business, provide your clients with astounding marketing strategy, and provide you with the means to achieve your biggest goals.
Editors Note:
Want to help contribute to future articles? Have data-backed and tactical advice to share? I'd love to hear from you!
We have over 60,000 monthly readers that would love to see it! Contact us and let's discuss your ideas!