What Does Prospecting Mean?
Sales prospecting techniques are important matters in sales but before we dive directly into them, let's get to know what prospecting means first. Historically, prospecting refers to the hunt for resources such as gold. The idea remains the same in commercial terms: to hit "gold" with warm qualified leads.
Prospecting is defined by the Oxford Dictionary as "the potential or probability of a later event happening, or a person considered as a possible consumer." A prospect, according to the Business Dictionary, is a "possible client who has been qualified based on his/her purchasing power, financial ability, and willingness to buy."
In its simplest form, sales prospecting is the process through which sales representatives contact prospects with the goal of generating sales possibilities. Prospecting is a broad term that encompasses marketing strategies, cold calls, email marketing, and other methods of nurturing leads. Prospecting is the process through which salespeople contact prospects who have gone to the ground or have lost touch with the company. Additionally, it entails conducting research on leads and classifying them according to their potential to convert.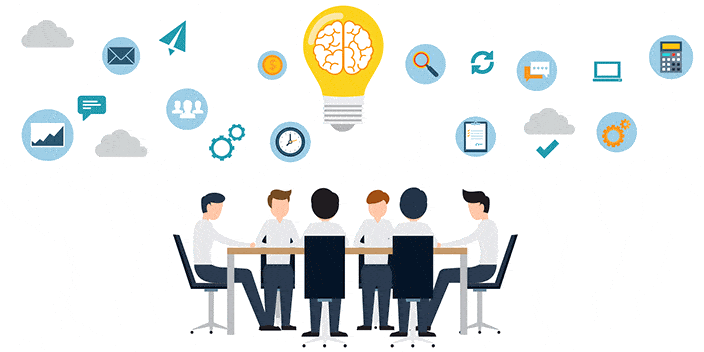 Prospecting is a critical sales activity since it is often the first stage in the sales pipeline. It entails finding prospective consumers, building a prospect list, and then engaging with leads with the objective of turning them to customers. It may be a challenging procedure if a salesman is unsure of what to anticipate or how to conduct the sale efficiently.
 25 Prospecting Techniques In Sales 
1

Conduct research 
Assume you're scheduled for a job interview. You are aware of who is on the panel. Then what are you planning to do – just take a chance and just watch to see how they are? Or should you conduct research to ensure that you have the best possible chance of comprehending the questions they're likely to ask?
Unless you were never interested in the job, you'd have to choose option two.
Likewise, for prospecting. Although your first phone conversation or email may be your first interaction with a prospect, it is not the first chance for you to learn about them as well as anticipating their requirements.
A little bit of research may go a long way. It may assist you in breaking the ice with your client, anticipating their problem areas, and comprehending how your product might address them. It may even warm up a chilly conversation or email. As a result, you can skip over some of the more fundamental questions and get straight to the crucial job of creating value.
2

Analyze your market competition
Sales prospecting is a simple way to get competitive knowledge.
It's uncommon to be the sole choice in your business these days. The market is very competitive, and obviously, you want to learn about other brands being considered by your prospects! The information you gain from speaking with prospects might assist you in determining the optimal positioning of your goods and services.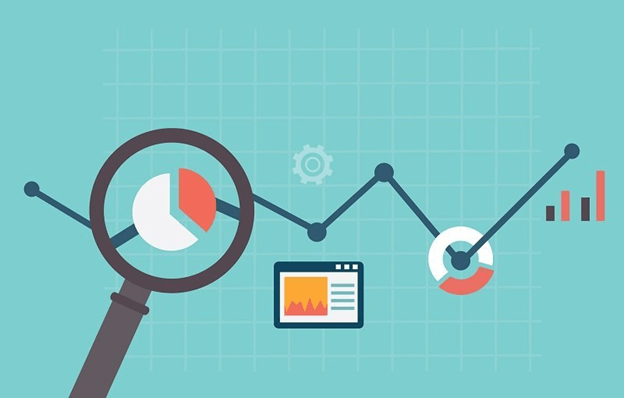 It is critical to understand that it is impolite to "bash" or disparage your competitors.   Rather than that, leverage the competitive information gained via sales prospecting to improve the effectiveness of your marketing initiatives.
The simple line is that sales prospecting is critical to the success of your organization. Not only does this maintain a healthy pipeline, but it also establishes you as a trustworthy adviser, boosts efficiency, and provides you with strong competitive perspectives.
Your pipeline is critical to your survival. Sales prospecting is the greatest way to ensure its continued vitality.
3

Prepare a script and a strategy for approaching prospects
Have you ever had a moment of inattention when posting a message or conversing with a coworker? Bravo, you understand better than anybody else the significance of crafting a strong script ahead of your cold-calling attempts.
It is possible to refine and deliver the message using a well-crafted script. It is also possible to answer FAQs as they arise and minimize that awkward encounter when the phone gears come to a complete stop.
4

Set up a time for your prospecting campaigns
Having a continuous prospecting campaign is only helpful if you take the time to carry it out on a regular basis. The fact that you've scheduled prospecting as an ongoing appointment on your calendar will help to guarantee that it doesn't go overlooked in your busy schedule. Keep in mind to plan these activities at frequencies that will result in a consistent pipeline outcome for your specific sales lifecycle.
5

Use marketing tools  
You must maintain your leads structured and prioritized whether you are dealing with an extensive prospecting group or when you are selling goods or services with a lengthy sales cycle. By using the strength of marketing automation technologies, you can create the appropriate connections at the right moment, with choices informed by actionable data and deadlines monitored automatically, ensuring that potential income does not fall through the cracks.
6

Make cold calls 
It's true that trying to engage cold prospects is not anyone's preferred job fact, more than 60% of selling reps say it's their least favorite. But then, considering the possible efficacy of this routine, it's well worth the effort to engage cold prospects on a consistent basis in an attempt to move them down the funnel.
One of the most distinctive aspects of calling is that it is a straight, one-to-one discussion with your prospective customer. Good calling tactics, on the other hand, are essential: these must be well-crafted and customized. Put your findings to good use and establish genuine relationships with your customer, and the call will not remain icy for long at all.
7

Send out cold emails
One successful outreach plan may significantly improve the productivity of your organization by funneling a steady stream of leads to your sales funnel. In spite of the fact that cold emails have indeed been around for quite some time, their efficiency has recently been called into doubt.
Many individuals express worry that cold emails constitute spam, yet this couldn't be farther from the truth. Cold emails are not spam. Cold email, on the other hand, is the method that generates the greatest purchases.
It very certainly works, but only if you understand how to put it to use. It is one of the most successful methods of generating new leads for your company, closing more sales, and moving you one move closer to reaching your business objectives.
8

Focus on distinguishing qualified leads
It is necessary to conduct thorough research in order to bring in high-quality leads. Part of this study is filtering out those candidates who, for one factor or another, appear to be a strong first fit but fall short in any one of the qualifications.  If you take better care of these early qualifying steps, you can be confident that the prospects you pursue will have the best chance of turning into closed-won opportunities.
9

Attract by offering 
The specific selling strategy you should employ will vary depending on your sector. Some firms, for example, make uninvited calls, which means that salespeople have only a few seconds to catch a prospect's interest with an offer of a great bargain. 
Other businesses, such as those that provide business-to-business services, may schedule a meeting with clients in order to make a formal presentation. Whatever technique you choose, make sure you build attention by providing great offers in a courteous and trustworthy manner.
10

Run prospecting campaigns on former customers
It is more difficult to recruit new customers than it is to reuse existing ones.
You should never neglect former consumers and clients as a possible source of future sales. Even more frequently than not, it is simpler to advertise to your existing clientele rather than it is to produce new company prospects.
They already recognize your service or product, they have had a direct connection with the brand, and they have most likely taken a position on your product and its capacity to meet their requirements.
Sometimes all that's required is for your firm to re-introduce it to the consumer, therefore reminding them of your offering. For some instances,   you'll have to put in more effort to change your consumers' notions about your service and its capacity to meet their demands, which will take more time. Both of these approaches achieve the ultimate goal of re-engaging former consumers with your brand and reengaging them in the purchase of your goods or services.
11

Be present through events 
With digital marketing, social targeting, artificial intelligence (AI), and algorithms, it is easy to discount event marketing as antiquated. This is no longer applicable. This item is not suitable for its intended use.
However, this couldn't be further from reality. The effectiveness of event marketing is undeniable, especially with regard to B2B sales and marketing. As a result, four out of every five marketers feel that live events are important to the success of their organization, and a majority of those marketers think that it is their single best marketing strategy.
One of the most significant advantages of event marketing is the opportunity to have access to a predictable stream of individuals who share similar interests. These are individuals who have the potential to become clients – and, ultimately, customers.
Of course, events aren't a panacea for all ills. You can't just show up at any old convention and anticipate customers to line up to meet you and exchange business cards. As a preliminary step, consider the following questions:
Which gatherings will have the largest proportion of prospects (and, thus, the highest possible return on investment)?

How can you know which seminars and social meets are worth attending at those events?

What will your physical presence be like? Will you be delivering a speech or running a kiosk?

What will you do to make yourself unique?
12

Make partnerships and integrations
When it comes to products or technical solutions, ease of use is among the most important measures. One approach to improve ease of use is via good integration and partnerships with third-party vendors. Integrations make it simple for clients to accept your product and easily integrate it into their existing business processes and infrastructure. 
Partners may help you reach a wider audience by amplifying your message and acting as a channel for offerings to an audience that might otherwise be inaccessible without a warm greeting. One of the most effective methods to convince new clients to say "yes" without reservation is to have a robust integration and partnership network in place.
13

Use automation tools 
For those of you who have ever been in a sales department, you are well aware that generating high-quality leads takes far more effort than just reaching out to customers. You'd be always on the lookout for a method that would save you all of that time and work, and you'd never discover one.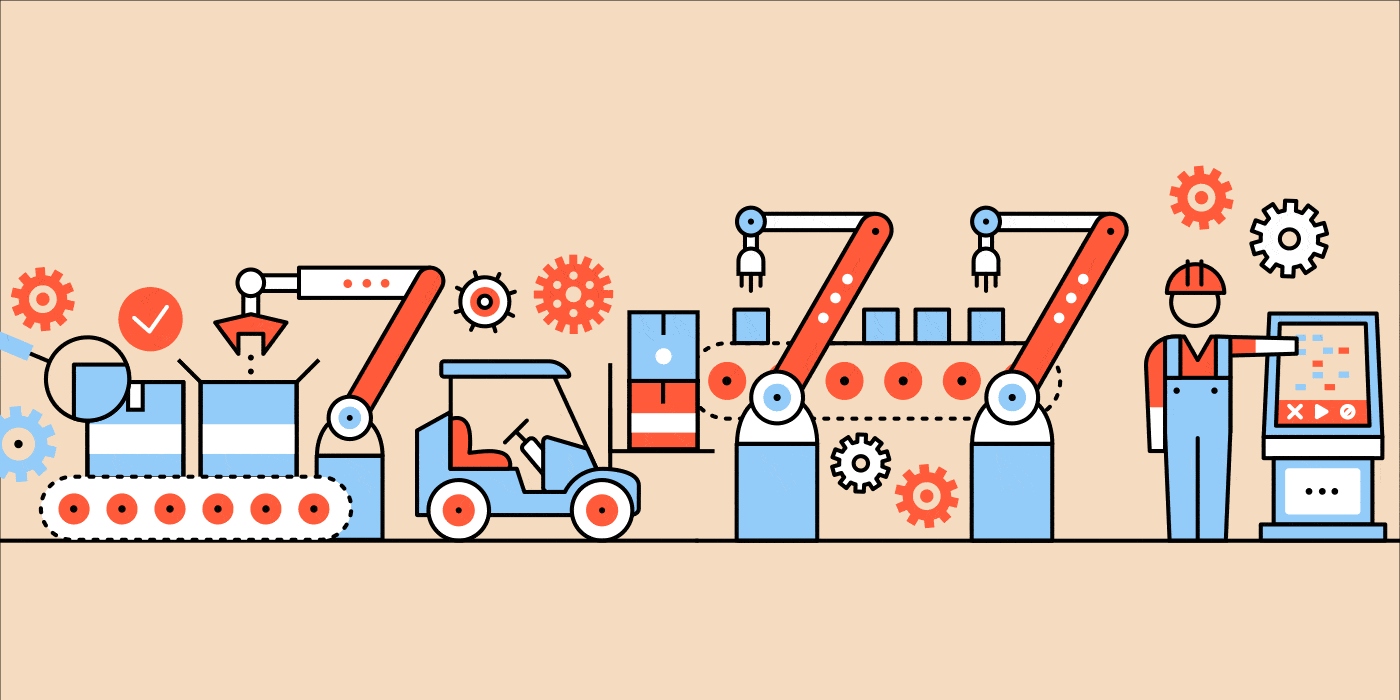 In this case, the use of sales prospecting tools that are also integrated with sales automation is necessary. In a manner, it improves the effectiveness and impact of the sales cadence.
Outbound sales prospecting technology not only helps locate more prospects in much less time, but it also ensures that those leads are of high quality, i.e., have a far higher probability to become prospects. The sales crew can take it easy now that automation has taken control.
Sales automation software allows you to simply input criteria that you desire your target prospects to meet as data entry, and the system will give you with a listing of such target prospects, together with all of their credible information, to help you close more sales faster.
14

Build reputation & establish credibility  
People want to buy from a trusted source. While you can know everything about your product or service, being seen as the source of knowledge and truth within your industry can boost your reputation, build awareness for your product or service, and lessen the friction in getting your leads to the closing table. Thought leadership opportunities such as written content, keynote speeches, industry round-tables
15

Create webinars 
One of the most effective methods to constantly (and even instantly) provide value to your customers and enlighten them on the advantages of your product is through webinars. As a result of the monthly creation of these webinars, customers are continuously made to learn and discuss more the service, which might provide the final push that those in the decision-making stage require to close the purchase.
16

Use social channels for your benefit 
Although scrolling while waiting for something to happen gets a bad reputation, we're here to inform you that it may have some advantages as well. In addition to areas of interest to your viewers, checking social media sites for actual information can reveal changes and breakthroughs within the industry as well as high-profile industry experts making moves. 
You can also gain insight into the opinions of your audience as well as those of your competitors. When you find yourself in a slump, take some time to go around the web to see what other people are saying.
17

Keep track of your sales prospecting teams
Monitoring and tracking the continuous performance of your team is the most accurate sign you have of their ability to manage and execute on their objectives regularly.
Simple and transparent visibility into the aggregate performance of your team is required rather than spending time piecing together the entire picture from a number of individual salesmen.
It may appear that putting this into action will be time-consuming, but it is not.
18

Develop a clear pipeline 
In sales groups, the term "sales pipeline" is like one of those buzzwords that are frequently used. You will hear a lot of talk about "getting candidates into the pipeline," "growing your pipeline," and "loading your pipeline with potential leads".
It's easy to overlook that the term "pipeline" refers to more than simply a marketing gimmick. Instead, it is a critical sales tool for just any sales management organization, and it has the potential to make a major impact to the bottom line of your company.
Visualizing your sales pipeline will assist you in better understanding your sales process. It will show you exactly where all of your prospects are in the sales funnel, where prospects are stalling, and which sale services are resulting in the most money for your company. It helps to increase responsibility while also making it simpler to meet goals by breaking down the sales process into discrete, trackable actions.
If you aren't using a sales pipeline, you might be driving blind: you could be lacking information into how successful your selling process is and where your transactions are in the pipeline. 
19

Build relationships rather than forcing sales
It is rare that the sales process always involves real selling. Your prospects will be dissatisfied if you approach every interaction with them as though it were a race to complete the transaction.
Traditional sales methods are proving to be unpopular with customers, maybe more so than ever before. In response to the question of what sales representatives can do to make the sales process more pleasant, 61 percent of customers believe the representative should avoid being aggressive.
According to the same survey, 69 percent of consumers just want the sales representative to pay attention to their needs. Although it may seem obvious, you'd be surprised at how many sales representatives fail to merely pay close attention. Additional 61 percent of respondents want salespeople to offer useful information when they speak with them.
Building long-term connections may seem like a luxury in today's high-pressure sales climate, but if you can show to your customers that you are reliable and able to provide true value, you will be considerably more likely to produce results.
20

Don't overlook referrals 
The most effective (and lucrative) sales people take maximum advantage of the benefits of referrals when it comes to working their prospects and closing deals. The likelihood of a satisfied client recommending your service or product to others in their area of influence is quite high, making one of the most effective kinds of free promotion available.
Don't forget to frequently and persistently seek for referrals from your pleased customers in order to reap the benefits of low-friction sales to a steady stream of new clients.

21

Start Q&A forums 
A continuation of the last idea; customers want to feel confident in you. That you are deserving of attention.
That implies that if you can exhibit true knowledge in your field, customers are far more inclined to sit up and take notice.
However, you cannot rely on developing a connection with a client to demonstrate your expertise. After all, consumers are busy. That is why you must develop fresh strategies for educating your audience and showcasing your abilities. One of the most effective is to participate in Q&A forums — sites like Quora are excellent places to start, but the main sources may vary depending on your sector.
Customers who observe you in motion on forums will immediately appreciate the value you can provide. When you talk with them, you will have advanced numerous steps along the buying process.
22

Dominate your market
Those salespeople who do not make cold calls to potential leads in their territory are allowing their competitors to take advantage of the situation. In the event that rivals get access to prospects in your region, they may begin turning your long-term clients in that area as well.
23

Adjust & adapt yourself continuously
Certain salesmen develop a sense of contentment with their job. They struck their own glass barrier by simply calling on repeat clients, soliciting a little number of additional business, and not pushing themselves hard enough. Ambitious salespeople are never satisfied; they are constantly thinking about ways to expand and enhance their business.
24

Make prospecting a process instead of an event
Prospecting should be a top focus. Consistently set out time for prospecting every day and. It should be just as active during the first day of the month as it is on the last. Prospecting is seldom a fast fix—on average, it takes 18 calls to engage with a buyer—so the objective of ongoing nurturing is to develop a connection with a prospect—something that some salespeople struggle with when the initial encounter is unfavorable.
25

Go an extra mile in prospecting
The idiom "going the extra mile" is quite ancient. It relates to people who deliver exceptional customer service over the phones, in person, or through email. It boils down to exceeding expectations, attempting a bit harder, and pushing above and beyond the usual.
This is an excellent customer service idea, which is bolstered by the proverb "There are no traffic bottlenecks along the additional mile." This is an excellent analogy that can be applied in a multitude of ways and is particularly appropriate to the business sector or service industry, more precisely to the notion of the whole customer satisfaction.
Going the additional mile entails going above and above and receiving more than you anticipated or paid for. For instance, it's the additional time a salesman spends assisting you in making the best purchase, or the extra few minutes a customer service representative spends ensuring you have all of your detailed answers and will not need to contact back.
The Importance Of Sales Prospecting 
When a salesman prospects, he or she uses a number of methods to seek out new clients for his or her firm. Cold calling, recommendations, directories, and sales meetings are all popular ways to get new clients. Prospecting not only improves salespeople and their organizations, but it is essentially necessary for client retention and revenue growth.
Increased Customer Base
When prospecting is successful, you attract a greater number of prospective clients who convert into purchasers.  Increased client base broadens your purchaser pool and keeps your salespeople active with potential and existing clients. Additionally, increasing the number of purchasers helps spread the risks associated with missed sales. When a client leaves, you gain another.
Expanded Revenue
Additionally, an increased client base results in increased income. Each new client that your salespeople identify and turn to a customer improves your business's sales productivity. This is what enables businesses to develop over time. This expansion helps mitigate the risks associated with higher expenditures and costs of goods as a result of inflation. Additionally, when salespeople perform better and the firm generates more money, everyone benefits. Typically, the salesman earns a higher commission and the firm has the opportunity to enhance earnings.
Setting Qualification
Prospecting entails qualifying prospects. This is the process of eliciting the most lucrative potential consumers via the use of fundamental questions or screening criteria. By ascertaining prospects' level of need, purchasing motivation, and financial capabilities, your salespeople may maximize their marketing efficiency and pursue the most qualified prospects eager to purchase. By shortening the sales cycle and engaging the most qualified prospects, you enable your sellers to make more interactions in a given time period.
Data Collection
Prospecting does not always result in quick sales. Salespeople may utilize interaction with customers to acquire data and perform market research in some instances. Direct marketing or web surveys, for example, are tools that salespeople may use to ascertain why customers join the market to purchase specific items, what their major purchasing objective is, and how to sell most effectively. This data not only assists in contacting individual prospects but also in establishing long-term sales plans and techniques.
Conclusion
We hope you found these sales prospecting techniques useful. If you're looking for more tips on how to make your business excel, we have a blog post series that covers the most pressing topics in digital marketing today! Stay tuned and happy selling!
Editors Note:
Want to help contribute to future articles? Have data-backed and tactical advice to share? I'd love to hear from you!
We have over 60,000 monthly readers that would love to see it! Contact us and let's discuss your ideas!