Since the demand for a lead generation job position is getting higher, it is required to have the right resume that will turn job seekers with lead generation expertise into hired ones.
Before we go ahead and display highly recommended resume samples. We would like to present you with the different positions you can land for a sales job.
In addition, we will list in this article the most asked for qualifications for these different job positions. You might, in the end, opt to include those skills in your resume.
53% of businesses invest more than half of their sales and marketing budget on lead generation
Click To Tweet
General rules for an excellent lead generation resume
We will start by giving you key elements that would help with writing your lead generation resume.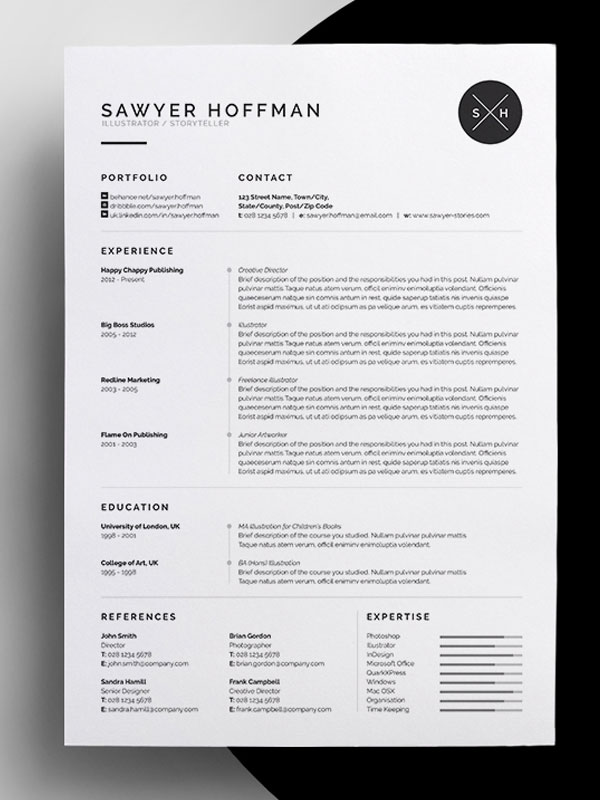 When choosing the right design for a resume, keep in mind all that matters is the written content and that everything is on one page.
This means fewer colors! You may choose two shades of one neutral color for styles with white background. For example white background with banners colored in:
As for font style and size, you may want to use the most common ones or just stick to TIMES NEW ROMAN at 12 points in size.
How will you order the sections for your lead generation resume?
Well, you can choose the order depending on the parts where you have more to say or to stand out in. It might be your education, or professional experience or even IT skills.
Either way, we have recommendations to give in regards to the lead generation resume. 
1

The objective or summary section of the resume

In the objective or summary, make sure you talk about your achievements.

Make sure that they serve your future goals in your lead generation career.

On the other hand, many resume writers will describe their personality and interpersonal skills as well in this section.

In the end, don't overdo it unless you want to highlight your writing skills and present a unique image for yourself.
2

The experience section of the resume
The first thing you should know is that education is not as important, for the recruiter, as the work experience.
Right after the summary, you should write in detail your previous experiences.
What is meant by "In details" is that you should describe the exact tasks you performed for each job position.
For example instead of saying things like:
Increased sales for the second semester.

Managed the client portfolio.

Created a list for potential customers.
You can change it to sentences like:
Developed a sales strategy for the paramedical equipment based on market research which helped increase our conversion and retention rates.

Managed both the supply team and sales representative to find a more flowing rhythm for the supply chain.

Contacted a list of high profile clients via email and phone to schedule sales negotiation.
In case you don't have any lead generation experience you can mention a more related one.
Whether it's marketing, customer service, IT… Choose one that has a link with lead generation and emphasize on your communication skills.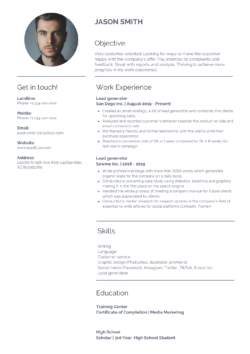 3

The skills section for the lead generation resume
You must know by now what type of skills you will need for this job. To learn more about it you can read in this article to have a clearer idea.
No matter how well you describe your skill, the recruiter will surely recognize them in the experience section.

4

Additional section
If you want to stand out among your fellow job seekers, you will have to bring that added value to the company.
This might happen if you add additional skills and experience you have in your lead generation resume. For example, you can mention certifications, other languages, computer skills and even interests.
Use Keywords and Numbers
We know how important keywords are for the online presence. But did you know that it's even more important for a lead generation resume?
For companies, recruiters don't have the time to go in detail through hundreds of resumes.
They scan for the best ones that fit into the lead generation position.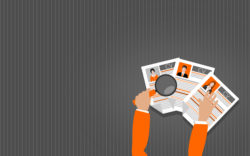 And they simply try to find their job description keywords in the experience section.
Among those keywords you can mention in your lead generation resume:
Lead generation

Sales

Marketing

Communication

Conversion

Retention

Engagement

Client base

Management

Development
Don't forget to mention what the company posted for their job description. You can use certain keywords in your resume.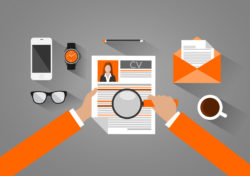 Finally, what's more important to the sales executive or in sales in general than numbers?
If you actually know by how much you increased sales or your client list or any statistics to back your successful job experience, mention it.
List of job positions related to lead generation
The domain of lead generation is awfully large from management to sales, to marketing, to analytics… 
You will be amazed to know how many jobs are there for a lead generator.
We will list for you the top jobs that you can apply to if you have a lead generation experience or you aspire to develop:
Lead generation specialist

Sales representative 

Marketing executive

Developer (specialized in lead generation)

Customer service

Lead generation Analyst 

Marketing manager

Account manager

Lead generation Writer
These lead generation jobs have different requirements for different businesses. 
You should differentiate with what a B2B wants from their job applicants, from what B2C requires.
What should you mention in your lead generation resume for a B2B business?
The requirements in a B2B business differ from region to region and client to client.
Pay attention to the job description first and determine if the company is using traditional or modern methods for lead generation.
Traditional B2B or Outbound Marketing
It consists of businesses using traditional methods for their lead generation process, such as cold calls, face to face and emailing.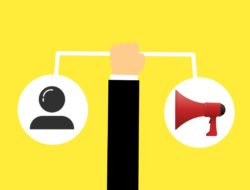 In this category, you should have expertise of at least 5 years using these methods.
They might seem easy but a lot of you will find it frustrating and exhausting to use them nowadays.
Especially since new methods and technologies were introduced that we will come to later on.
Even though the methods are traditional, there is still a lot of demand from B2B businesses.
You will find a lot of options and positions in lead generation depending on the company's job description.
Some of them might ask for language skills if they have international clients. Others will ask of you to be more free and able to travel or just move from state to state.
The requirements definitely change but the goal is to generate more leads and enhance their conversion rate.
Among the businesses that still ask for lead generation experts with these skills can be:
Industrial and Manufacturing companies

Pharmaceutical companies

Construction companies and real estate
Therefore, since those businesses still exist then you will definitely have a job.
Especially, if you are looking for one that requires lead generation skills.
Resume sample for a sales lead generation (summary + Description)
Summary:
Determined, energetic and persistent sales professional. With years of experience in sales departments. Thriving to find opportunity in every situation with negotiation skills. 
Description:
Attended sales meetings with several high profile clients and sat on the negotiation table

Conducted cold calls for scheduling meetings and closing sales deal

Met with the monthly sales goals and exceeding it by varying percentages between 20-40%

Developed the 10 year old company's client portfolio from 120 clients to 430 in three months while managing the sales team of representatives.
Skills:
Negotiation

Sales

Cold calling

Communication

Management
Lead generation representative sample resume (summary + Description)
Summary:
Very customer-oriented. Looking for ways to make the customer happy with the company's offer. Pay attention to complaints and feedback. Great with reports and analysis.
Description: 
Created an email strategy, a list of lead generation and contacted the clients for upcoming sales.

Analyzed and reported customer's behavior towards the product on sale and email conversion rate

Maintained a friendly and formal relationship with the clients amid their purchase experience

Reached a conversion rate of 5% in 1 week compared to 1% in 8 weeks for last year's campaign
Skills:
Customer service

Emailing

Data entry 

Data analysis

Microsoft Excel/ Microsoft Word/ CRM/ Tableau
Modern B2B or Inbound Marketing
By modern we mean using the recently developed technologies for lead generation.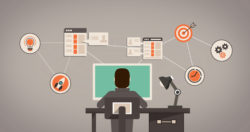 B2B businesses no longer rely on cold calls and emails to hardly reach their goals.
Furthermore, they started integrating new methods and tools into their effort to build their specified and well-targeted client base.
Among those methods they have:
Content marketing

Website design

Search engine optimization
This created a multitude of lead generation jobs which means you should think about updating your B2B lead generation resume.
Lead generation writer
93% of B2B businesses admit that content marketing generates more leads than traditional marketing strategies.
Writing B2B content is a new skill you should have if you want to apply for a lead generation job position in a B2B company.
B2B writing is especially required for their website blogs. Usually, they will ask for search engine optimization knowledge.
Otherwise, you will be having a topic pincher who is an expert in giving SEO-friendly blog topics.
They conduct the keyword and key sentences research and also the related research for that specific content.
In this case, you won't be needing SEO expertise or knowledge. For this you need to always pay attention to the job description.
Usually, for this position, the company will require writing samples to check if you have the writing skills they need or not.
This has nothing to do with how many years of experience. As long as you can write, you can apply.
You can practice your writing skills by choosing a topic related to a B2B business. Then, research the most recent news and updates about it.
And just write as many pages as you can. And that's it!
Lead generation writer sample resume:
Summary:
Inspired and full of ideas. Have the ability and energy to write long articles, blogs, presentations, case studies for B2B companies.
Description:
Wrote professional blogs with more than 3000 words which generated organic leads for the company on a daily basis.

Conducted a converting case study using statistics, backlinks and graphics making it in the first place on the search engine

Handled the whole process of creating a company manual for future clients which was appreciated by clients.

Conducted a market research for newest updates in the company's field of expertise to write articles for social platforms (LinkedIn, Twitter)
Skills: 
Language

Writing

Design

Market research

LinkedIn/ Twitter
As we said a content writer for a B2B to business has the primary goal of generating more leads.
What better way to generate leads, engage, reach, convert… Than social media platforms.
The main and common one is LinkedIn, so you must have knowledge or experience with it.
80% of B2B leads are generated from LinkedIn.
However, The choice of social media platform for the B2B depends mainly on the business and where it can find their targeted audience.
Lead generation expert/ developer
We're talking about a more sophisticated type of expert. The one behind the whole user experience and online presence.
Developers, designers and tech savvy specialized in lead generation are the most wanted in the B2B market.
Imagine how much these businesses will save from designing a converting website with landing pages capable to nurture leads for future sales.
Since 68% of B2B businesses are redesigning their landing page to use them in generating more leads.
Then, they need you for this particular task. 
It can simply require a simple pop-up page or a whole reshape of the website structure.

Not to mention, the clout you will have if you are capable of developing and integrating a lead generation solution for the company.
Especially if the B2B company have the resources to develop their own tools for lead generation purposes.

Depending on the company's size and budget this job can be a one person job or a whole team to ensure ends are met.
In fact, it requires technical skills more than interpersonal skills. So you might need to point out to your IT major accomplishments.
Lead generation expert sample
Summary:
Detail-oriented and highly dynamic. With skills and expertise in HTML, SaaS, and key programming languages. Developing high performance websites with high conversion rates.
Description:
Used various technologies like Python to make code repairs and optimize website performance.

Designed a landing page with pop-up, call-to-action, Bots, and subscription to newsletters.

Converted the mockups into HTML, JavaScript, Ajax, and JSON with A/B testing.

Integrated various Lead tools and software applications for the company which generated 40% more leads than last year. 

Sales increased by 20% in 6 months and it ranked the 5th on the search engine.
Skills:
Computer science

Website design

Lead generation

Programming language/ Java, SQL, C++, HTML, SaaS, JSON, Python
In case you have all these requirements and you have the professional with lead generation. This will definitely make you an expert and who knows maybe you'll be one day competing with lead generation companies.
In case you don't have the requirements yet to develop a lead generation system or search engine. 
LeadFuze will help you build your lead generation base with contact information of your targeted audience.
You can use this tool as a solution for the company's thrive to expand their client base.
What if you wanted to apply for a lead generation position for a B2C business?
Ecommerce, for B2C businesses, has evolved in many ways since its start.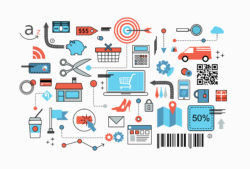 In this context, lead generation has helped countless B2C businesses to grow with the help of new technologies and practices.
Besides, lead generation has expanded their brands reach and improved their online image.
With the growing number of competitors,  they are on constant look out to hire professionals that will give greater sales results.
74% of companies announced that converting leads into clients is their first priority.
In fact, the demand for lead generation specialists in the B2C marketplace is growing. And it covers different aspects.
What are the lead generation jobs offered by B2C businesses?
In this type of business, you will find a variety of job offers that requires lead generation expertise. Among which we can mention:
Marketing lead generation strategist: Building a marketing strategy with implementation of the best lead generation ideas.

Social media lead generation specialist: Creating visuals and written content along with reaching and engaging with more leads .

Lead generation SEO expert: Optimizing website and content for a B2C user experience.
In order to write the perfect resume you should describe your previous work experience in detail.
Marketing lead generation resume
Summary:
Creative and resourceful. Giving the latest and improved solution for lead generation. Aspiring to present reasonable yet effective strategies.
Description:
Conducted a market research to identify the user persona and build the marketing strategy.

Provided creative marketing strategy, according to the research. With solutions such as influencer review, contest, promotional video, brand community subscriptions, and content update. 

Implemented the marketing strategy and managed the team of marketers and sales representatives to ensure the quality standard.

Analyzed the sales numbers from all sales funnels. The result was an increase of 53% in sales and a community of 10 000 subscribers in 6 months.
Skills:
Management

Marketing

Strategy

Analysis
Social media lead generation specialist resume
Summary:
Using talent and expertise in creating social media content. Increasing more reach and engagement. Customer-oriented offering solutions to preserve the brand's image. 
Description:
Wrote Instagram captions, Facebook posts, Website product description and tweets increasing reach and engagement by 34%.

Designed visuals such as product pictures, seasonal offers, promotional video.

Tracked customer online complaints and feedback with response time never exceeding 2 days.

Increased retention and conversion rates within the first semester of work.
Skills:
Writing

Language

Customer service

Graphic design (Photoshop, illustrator, premiere)

Social media (Facebook, Instagram, Twitter, TikTok, Snapchat)
SEO Lead generation expert resume
Summary:
Problem solving and critical thinking skills. Optimizing websites and content with lead generation and search engine optimization experience. 
Description: 
Used high-quality images to attract customers and keep them captivated on the landing page.

Conducted A/B testing for all CTAs to ensure a better user experience and a better understanding of customer's behavior

Ensured content is relevant to customers and focused on helping them make their purchasing decision

Built the brand trust and identity using top notch lead generation tools which in return gave incredible feedback and client testimonials.
Skills:
Design

Computer technologies

Programming language
Summary: 
Succeed with professional growth and excellence, self developed and goal oriented, determined to achieve personal as well as professional goals. Seeking to improve knowledge and work experience to complete successfully future designated assignments and responsibilities, exploring opportunities for advancement and skills enhancement.
Work experience: 
Senior account lead manager
Forward Co (2018-2020)
Conducting and developing sales strategies to support the sales efforts for the north region.

Creating an event for the north region sales launch for the sales and marketing departments

Checking the analyst report on sales growth and coming up with a plan to convert more leads for the north region

Observing the outreach of the email campaign set for this event and enhancing the process according to the result. 
Sales lead generation manager 
Salesforce Ltd (2013-2018)
Developing a business plan to drive the sales team performance and meeting with the annual sales goal.

Establishing close and professional customers relationships while providing them with technical support along with my team.

Training more than 10 sales team of 8 members for the companies' expansion during that period

Managing work shift and workplace requirements to ensure that the team is provided with the best working conditions.
Lead generator 
LeadInc Co (2008- 2013)
Cold calling companies for sales proposition and scheduled meetings for negotiation.

Negotiating with clients and suppliers for the better flow of the supply chain which according to feedback helped with client retention.

Replying to email to solve problem related to client's purchase or concerns

Met with the sales goal on a monthly base with a conversion rate of 5%
Skills:
Communication/ Salesforce/ Sales process/ Email campaign/ Cold calling/ Business development/ Leadership
Education: Bachelor Degree in Management
In Conclusion
When you feel like you are ready to pursue a career as a lead generation specialist, you will find a lot of opportunities.
Since businesses are in need to excel their online strategy, jobs for lead generation purposes will be created.
You just need to write the perfect resume and develop the set of skills you have to get the job.
Editors Note:
Want to help contribute to future articles? Have data-backed and tactical advice to share? I'd love to hear from you!
We have over 60,000 monthly readers that would love to see it! Contact us and let's discuss your ideas!